WEEK OF September 5 – 1 1, 2022
Home sweet home becomes an even sweeter concept starting this Monday, September 5, as aesthetically minded Venus settles into your foundational fourth house until September 29. Let yourself be guided by the keywords "comfy" and "romantic," and you can't go wrong. Cozy domesticity looks good on you, Gem! If you're single, make sure that anyone with designs on your heart is into cooking, chilling and canoodling, at least for the next several weeks. Already in an LTR but don't live together? Don't shy away from initiating conversations about changing that status, at least easing into it. Of course, as a Gemini, you hardly need a partner to keep busy! Any of the classic "home arts" will make you happy over the coming four weeks, from baking and crafting to home-brewing or woodworking. Or, if you're not quite the "hands-on" type, join (or start) a dinner group or literary salon—or throw an epic dinner party before September 29.
One caveat to hitting the gas and shifting into the express lane: On Friday, your cosmic ruler, messenger Mercury, turns retrograde in Libra, which could slow—or delay or just mess with—your roll. Then on September 23, it'll back into Virgo and your domestic quarters for the rest of the backspin, which lasts until October 2. Because these reversals rule the past, be aware of the possibility that an ex might start texting you. If they catch you at a particularly sentimental moment, you could get second thoughts about someone you gave up on. The question to ask right then and there is: How likely is this leopard to have changed its spots? Your inner guidance may not be the most reliable since retrograde Mercury can be a trickster! Could this old flame simply be a test from the universe to see if you're truly learned whatever lessons came from the experience? Attached? Resist the temptation to get pulled into someone else's drama. If conflict should arise, don't dodge it; focus on the outcome you want and then have the necessary talks to bring it into being.
Saturday's Pisces full moon, the only one of year, is extra powerful for you because it lands triumphantly in your tenth house of career ambition and success. Full moons bring things to completion or signal a key turning point, and this annual lunar lift can place the cherry on top of a professional goal you've been working on for the past six months! Things might finally come together brilliantly, or a sparkling new opportunity could land in your lap. And if not? For Gems who've been spinning your wheels in a work rut, this full moon may light a path toward a brand-new trajectory—or at least to a coach who can help you find your true north.
More From ELLE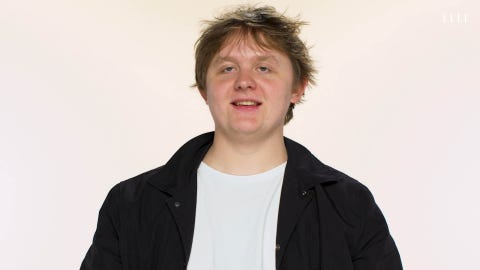 Identical twin sisters Ophira and Tali Edut (The AstroTwins), have been ELLE.com's official astrologers for over a decade. They are the authors of several astrology books, including their popular yearly horoscope guides, and have read charts for celebrities including Beyonce, Karlie Kloss and Emma Roberts. For their spot-on predictions, books and online courses, visit them at  astrostyle.com.