Welcome back to What's New on WHTV! This weekly list will update you on everything that is coming to Wicked Horror's streaming counterpart, Wicked Horror TV. If you're not aware, Wicked Horror TV is available on Roku and Amazon as well as via your Internet browser. From classic films to the latest in indie horror, Wicked Horror TV has a little something for everyone. And the best part? New movies are added weekly!
The following titles will be available August 21st, 2022:
The Cat O' Nine Tails (1971)
A newsman works with a blind puzzle-solver to catch a killer with mixed-up chromosomes.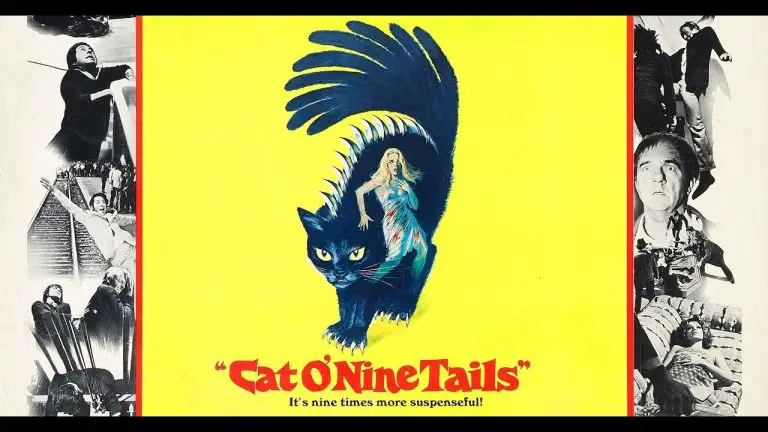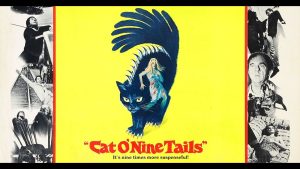 Invaders from Mars (1953)
Curious adolescent boy David MacLean confronts aliens who have set up base in his backyard. The extraterrestrials intend to use mind control on the local townsfolk. Determined to stop the invaders, who have already co-opted his father, he attempts to warn others. But when local law officers also succumb, David teams up with astronomer Stuart Kelston (Arthur Franz) and Dr. Pat Blake, and the trio must fight together to repel the insidious intruders.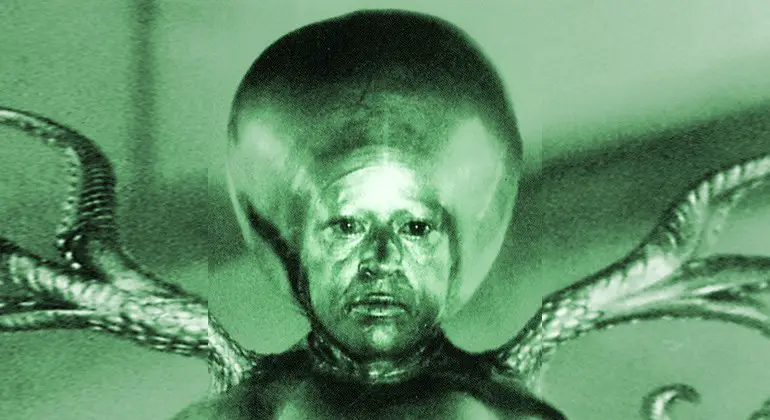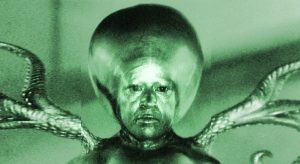 The Alligator People (1959)
Newly married nurse Joyce Webster doesn't know what to think when her husband, Paul, disappears during a train ride. She hires private investigators and eventually tracks him to an old bayou plantation, where the owner insists she's never heard of Paul. Joyce sticks around anyway and soon learns that local doctor Mark Sinclair has been using a life-altering alligator serum on the town's residents, and that Paul is among them.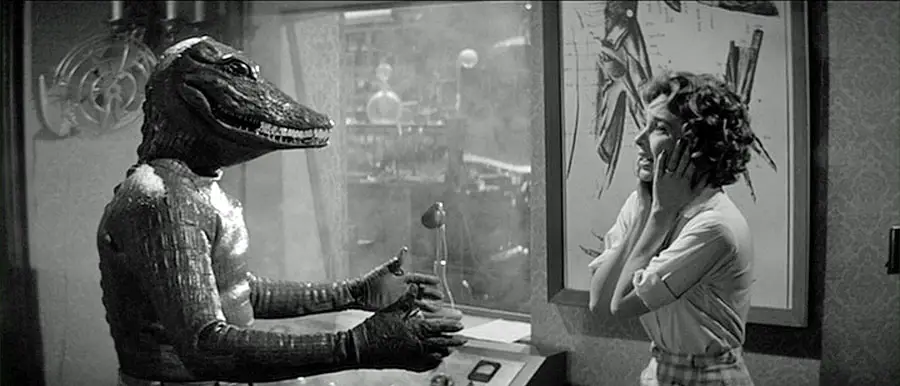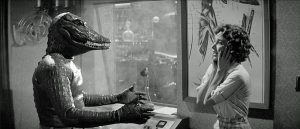 The Stepford Wives (1975)
Joanna Eberhart moves to the quiet town of Stepford with her husband and children. The town seems perfect — maybe a little too perfect. There's something not quite right with the suburb's women: they're vapid, unfathomably devoted to housework and completely subservient to their husbands. Joanna teams up with another recent transplant, Bobby, to investigate the mystery of Stepford's wives and makes a horrific discovery.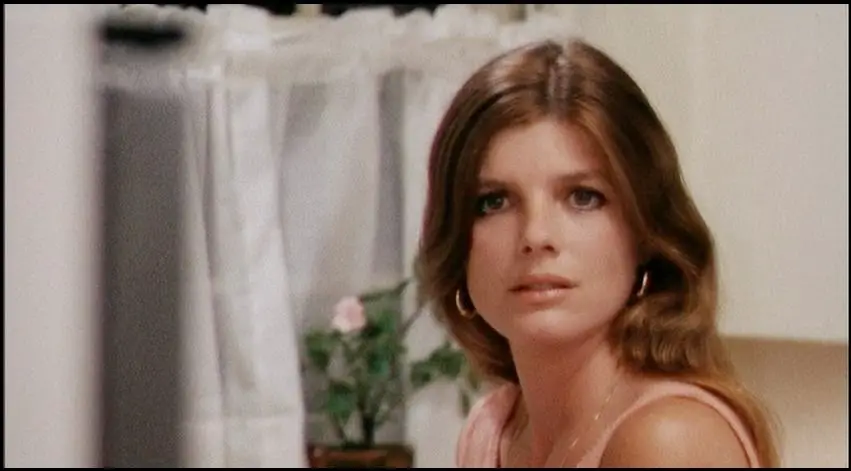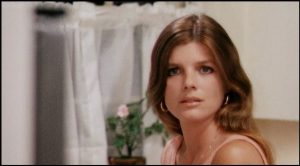 Horrors of the Black Museum (1959)
A crime writer forces his hypnotized assistant to commit grisly killings to provide him with story material. The ingenious murders baffle the detectives at Scotland Yard.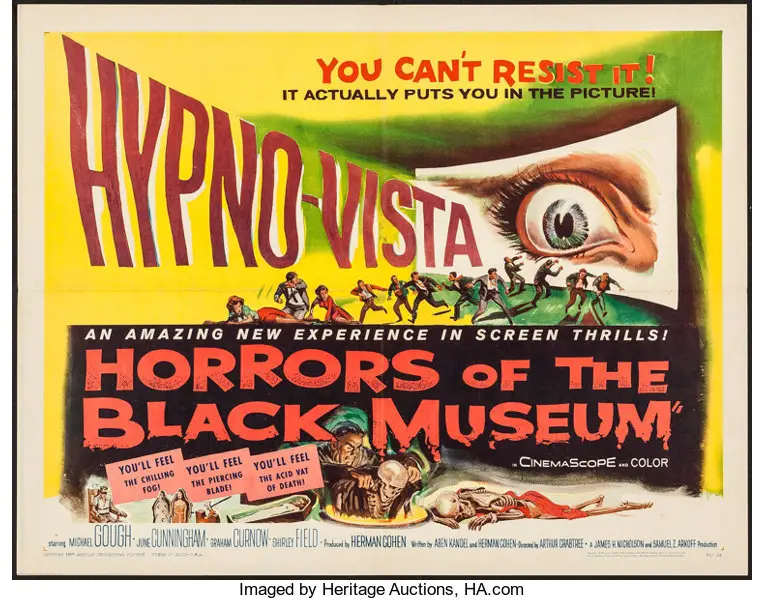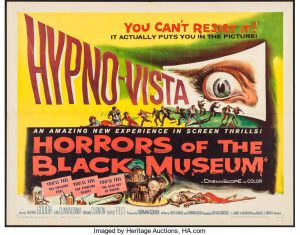 Freaks (1932)
When trapeze artist Cleopatra learns that circus midget Hans has an inheritance, she marries the lovesick, diminutive performer, all the while planning to steal his fortune and run off with her lover, strong man Hercules. When Hans' friends and fellow performers discover what is going on, they band together and carry out a brutal revenge that leaves Hercules and Cleopatra knowing what it truly means to be a "freak."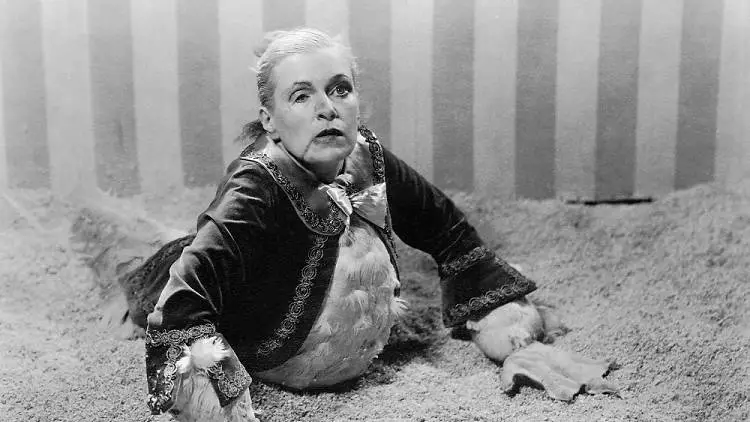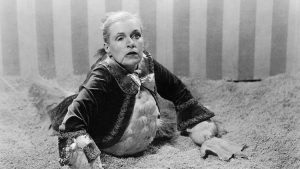 Diabolique (1955)
In this classic of French suspense, the cruel and abusive headmaster of a boarding school, Michel Delassalle, becomes the target of a murder plot hatched by an unlikely duo — his meek wife and the mistress he brazenly flaunts. The women, brought together by their mutual hatred for the man, pull off the crime but become increasingly unhinged by a series of odd occurrences after Delassalle's corpse mysteriously disappears.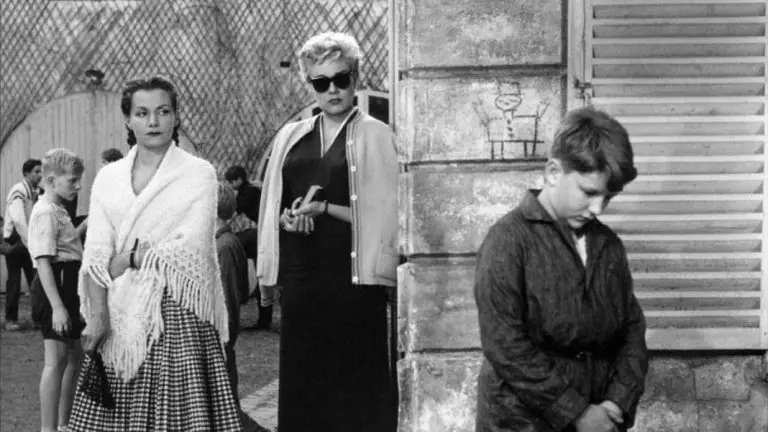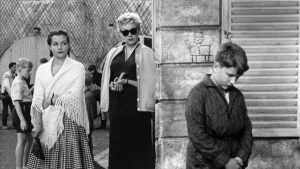 Day of the Animals (1977)
The depletion of the earth's ozone layer causes animals above the altitude of 5,000 feet to begin attacking humans. A group of hikers led by Steve Buckner are trapped in the military quarantine zone and must fight their way out.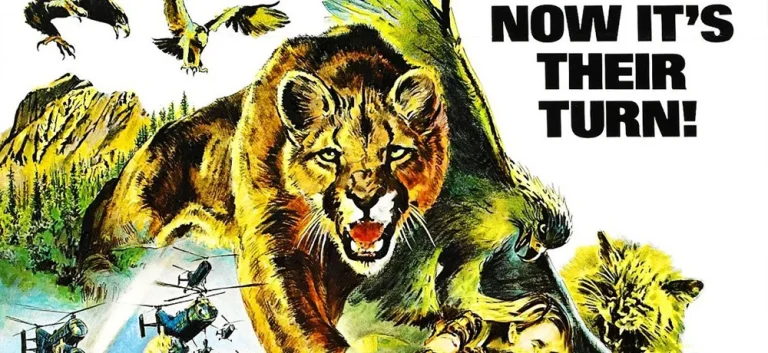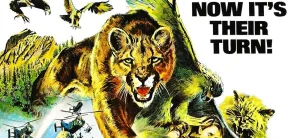 The House on Haunted Hill (1959)
Rich oddball Frederick Loren has a proposal for five guests at a possibly haunted mansion: Show up, survive a night filled with scares and receive $10,000 each. The guest of honor is Loren's estranged wife, Annabelle, who, with her secret lover, Dr. Trent, has concocted her own scheme to scare Loren's associate, Nora Manning, into shooting the potentially crazy millionaire. But more spooks and shocks throw a wrench into the plan.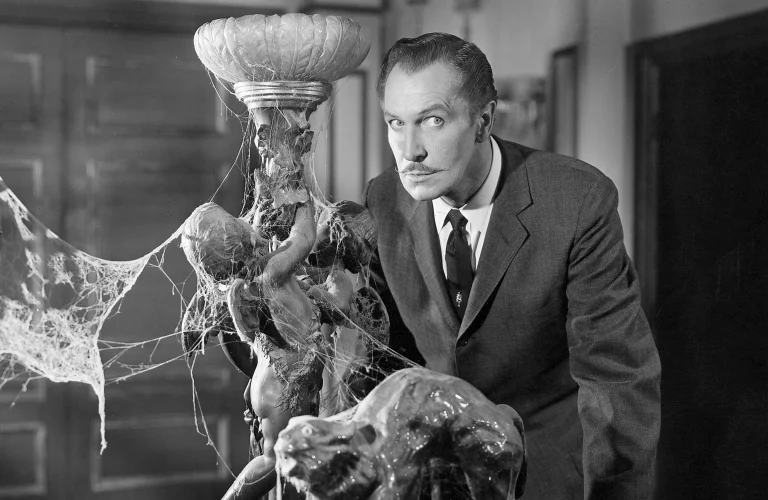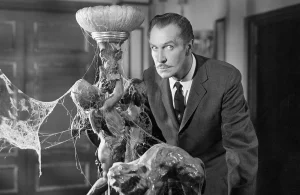 The Exterminating Angel (1962)
Edmundo Nobile invites friends over for an opulent dinner party. While the guests enjoy their food, the servants disappear one by one. Afterward, the visitors retire to the salon for an evening of music and conversation — but in the morning, they are mysteriously incapable of leaving the room. As days go by and they run out of food and water, panic and madness set in. The army and the police arrive but fail in their attempts to enter the house as conditions inside deteriorate.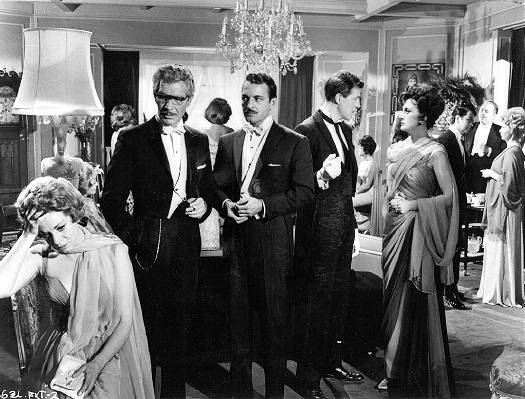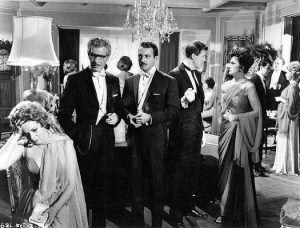 Like what you see? Be sure to follow us on social media: 

Twitter,

 

Facebook

, and 

Instagram!
Post Views:
1