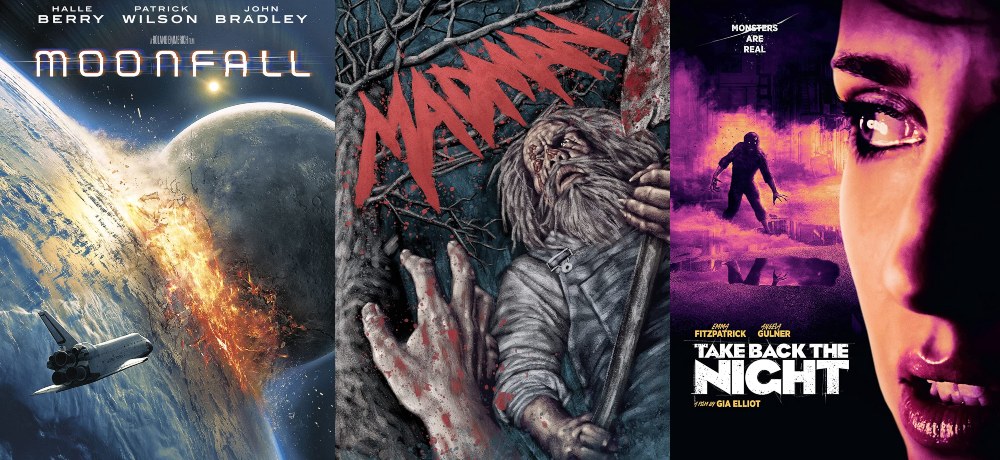 April's horror and sci-fi home media releases are ending in a big way, as we have a lot of genre goodness to look forward to with this week's 4K, Blu-ray, and DVD offerings. In terms of new titles, Roland Emmerich's Moonfall is arriving this Tuesday on a variety of formats, and both Gia Elliott's psychological thriller Take Back the Night and Dead by Midnight Y2Kill are headed to DVD as well. 
Arrow Video is giving Terry Gilliam's 12 Monkeys the 4K treatment this week, and Vinegar Syndrome has several titles headed to 4K this week, too, including Scanner Cop, Scanner Cop II: The Showdown, Madman, and a Schizoid/X-Ray double feature. Severin Films is showing some love to the Ozploitation flick Stone with a Special Edition release, and AGFA/Bleeding Skull are putting out Emily Hagins' Pathogen on Blu-ray, too (fun fact: Emily directed this movie at age 12, proving that more of us could have accomplished more during our childhoods).
Other titles headed home on April 26th include Reform School Girls, Backwoods Marcy, Dementia and a Hard Rock Zombies/Slaughterhouse Rock double feature.
12 Monkeys 4K: Special Edition (Arrow Video, 4K Ultra HD)
Following the commercial and critical success of The Fisher King, Terry Gilliam next feature would turn to science fiction and a screenplay by Janet and David Peoples (Blade Runner, Unforgiven) inspired by Chris Marker's classic short film La Jetée.
In 1996, a deadly virus is unleashed by a group calling themselves the Army of the Twelve Monkeys, destroying much of the world's population and forcing survivors underground. In 2035, prisoner James Cole (Bruce Willis, Die Hard) is chosen to go back in time and help scientists in their search for a cure.
Featuring an Oscar-nominated turn by Brad Pitt (Fight Club) as mental patient Jeffrey Goines, Twelve Monkeys would become Gilliam's most successful film and is now widely regarded as a sci-fi classic. Arrow Films are proud to present the film in a stunning new restoration.
4K ULTRA HD BLU-RAY SPECIAL EDITION CONTENTS:
Brand new restoration from a 4K scan of the original negative by Arrow Films, approved by director Terry Gilliam
4K (2160p) UHD Blu-ray presentation in Dolby Vision (HDR10 compatible)
Lossless DTS-HD Master Audio 5.1 and 2.0 stereo soundtracks
Optional English subtitles for the deaf and hard of hearing
Audio commentary by Terry Gilliam and producer Charles Roven
The Hamster Factor and Other Tales of Twelve Monkeys, feature-length making-of documentary by Keith Fulton and Louis Pepe (Lost in La Mancha)
The Film Exchange with Terry Gilliam, a 1996 interview with Gilliam and critic Jonathan Romney, recorded at the London Film Festival
Appreciation by Ian Christie, author of Gilliam on Gilliam
The Twelve Monkeys Archives
Reversible sleeve featuring original and newly commissioned artwork by Gary Pullin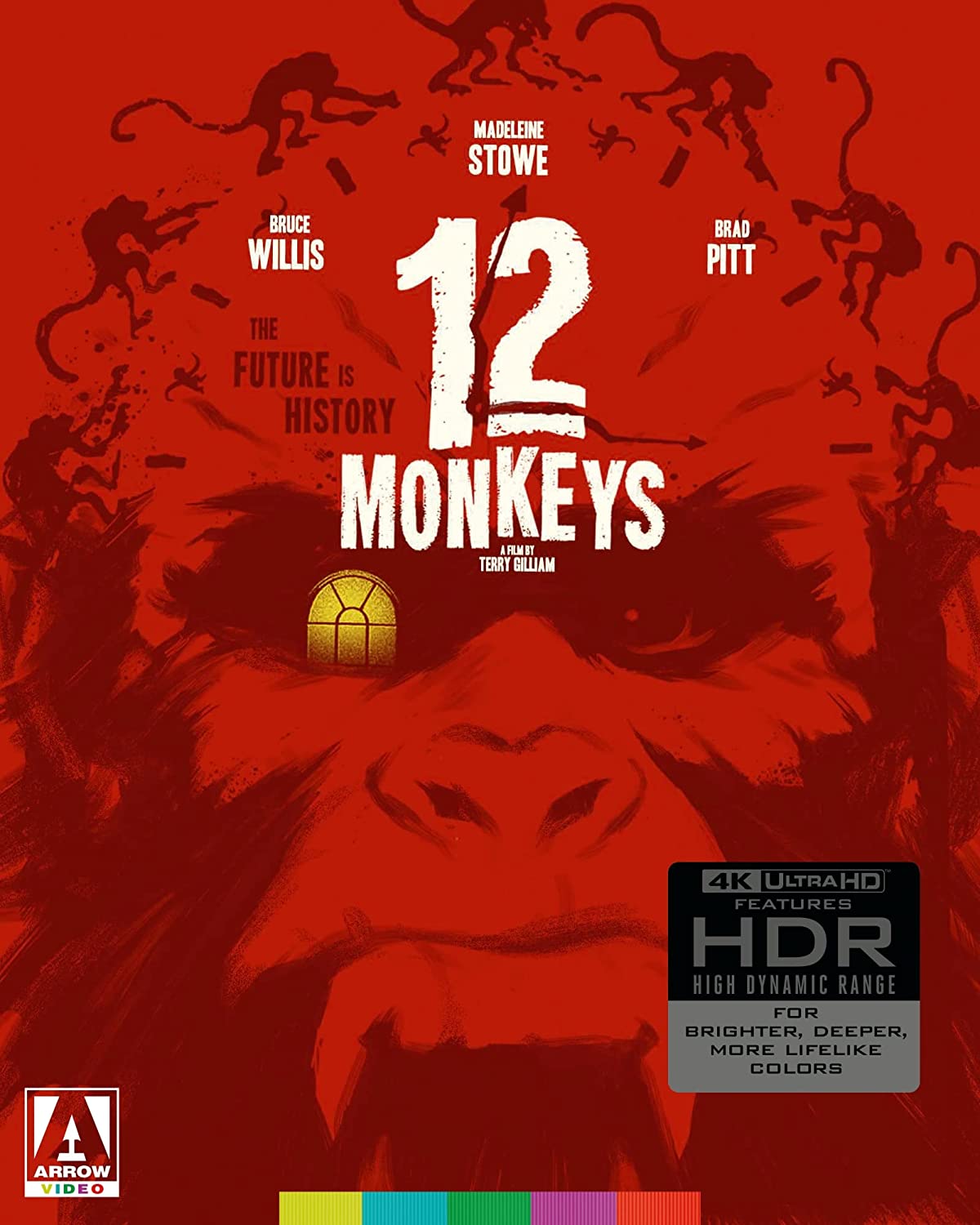 Madman 4K (Vinegar Syndrome, 4K Ultra HD)
Many terrifying legends are shared around campfires, but very few of them are true. That's what teenage Richie thought about the story of Madman Marz, a hulking brute who, as the story goes, murdered his entire family decades earlier and who can be summoned from the dead by calling his name. Unfortunately for Richie and his fellow teenage summer camp counselors, the legend is very true, and Madman Marz is back, freshly sharpened axe in hand, to continue the killing spree he began many years ago…
One of the quintessential and iconic early 80s slashers, Joe Giannone's MADMAN piles on scares, suspense, and plenty of gory kills. Starring Gaylen Ross (Dawn of the Dead) and featuring colorful photography by James Lemmo (Ms. 45), Vinegar Syndrome is proud to present the ultimate MADMAN experience on UHD for the first time, from a brand new 4K restoration of the 35mm original camera negative, and featuring hours of extra features including interviews and commentaries with nearly every surviving cast and crew member.
Bonus Features:
Region Free 4K Ultra HD / Blu-ray Set

4K UHD presented in High-Dynamic-Range

Scanned & restored in 4K from its 35mm original camera negative

"I'm Not a Screamer" – a brand new interview with lead actress Gaylen Ross

Commentary track with director Joe Giannone, producer Gary Sales, and actors Paul Ehlers and Tony Nunziata

Commentary track with The Hysteria Continues!

An interview with creator/producer Gary Sales

An introduction by Gary Sales

"Alive at 35" – a featurette with Gary Sales, Paul "Madman" Ehlers, and "Richie" actor Tom Candela

"The Legend Still Lives! – 30 Years of Madman" – a feature-length making-of documentary by Victor Bonacore

Original theatrical trailer

Still Gallery

In Memoriam featurette

TV Spots

Music Inspired by Madman featurette

Deadpit interviews with Gary Sales & Paul Ehlers

Reversible cover artwork

English SDH subtitles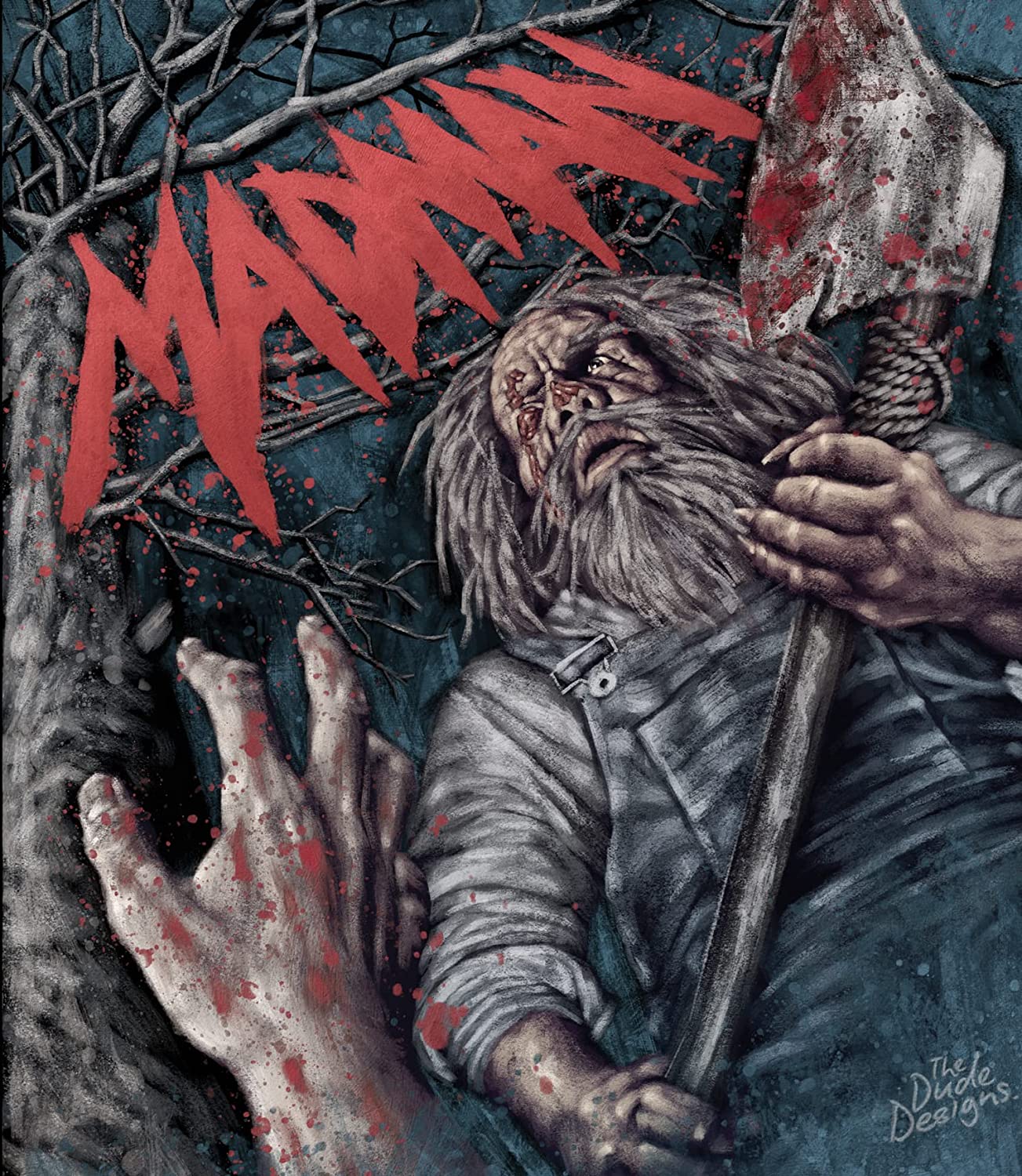 Moonfall (Lionsgate Home Entertainment, 4K Ultra HD/Blu-ray/Digital, Blu-ray/Digital & DVD/Digital)
In Moonfall, a mysterious force knocks the Moon from its orbit around Earth and sends it hurtling on a collision course with life as we know it. With mere weeks before impact and the world on the brink of annihilation, NASA executive and former astronaut Jo Fowler (Academy Award® winner Halle Berry) is convinced she has the key to saving us all – but only one astronaut from her past, Brian Harper (Patrick Wilson, "Midway") and a conspiracy theorist K.C. Houseman (John Bradley, "Game of Thrones") believes her. These unlikely heroes will mount an impossible last-ditch mission into space, leaving behind everyone they love, only to find out that our Moon is not what we think it is.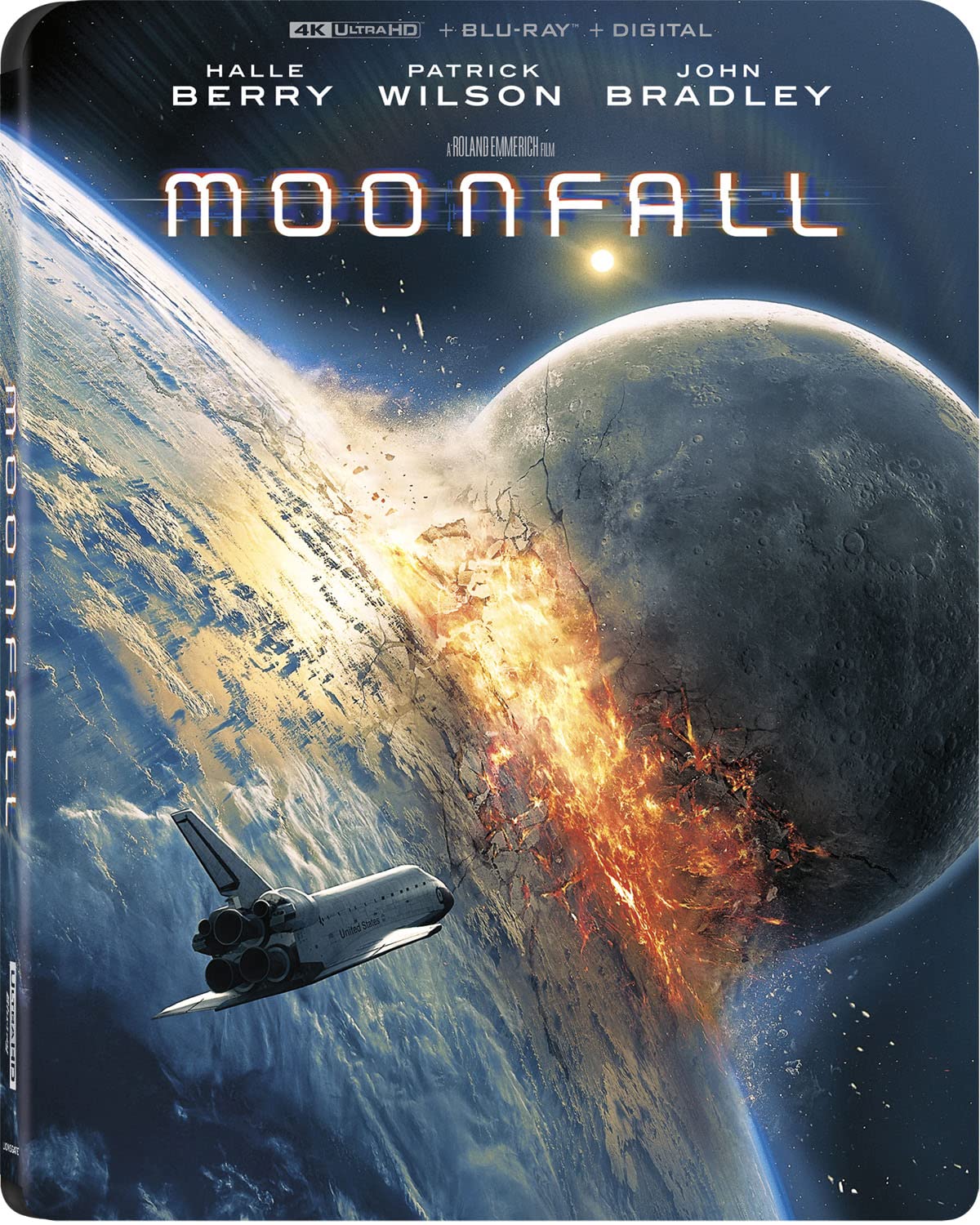 Pathogen (AGFA/Bleeding Skull, Blu-ray)
Conceived when filmmaker Emily Hagins was 12 and released when she was 15, PATHOGEN is one of the most accomplished horror movies ever made by a person before they could legally drive a car. A mysterious technology has transformed the residents of Austin, TX into flesh-craving zombies. Armed with a knife, an axe, and many pairs of flip-flops, middle-schooler Dannie and her pee-wee zombie squad take to the streets to battle undead parents, teens, and even a toddler. With an impressive devotion to editing and storytelling, PATHOGEN delivers eyeball gouging, decapitations, and knife fights, along with an endearing perspective that could only originate from a teenager. AGFA + Bleeding Skull! are overjoyed to give PATHOGEN its first-ever wide release, complete with ZOMBIE GIRL: THE MOVIE―a feature-length documentary about the making of the movie.
Bonus Features:
Region Free Blu-ray

Preserved from the original digital video master

Commentary with director Emily Hagins & Bleeding Skull's Annie Choi

Cast and crew Q&A from the 2006 theatrical premiere

Short: PARTY KILLER (2007), directed by Emily Hagins

Bonus movie: ZOMBIE GIRL: THE MOVIE (2009), a feature-length documentary on the making of PATHOGEN, directed by Justin Johnson, Aaron Marshall, and Erik Mauck

English SDH subtitles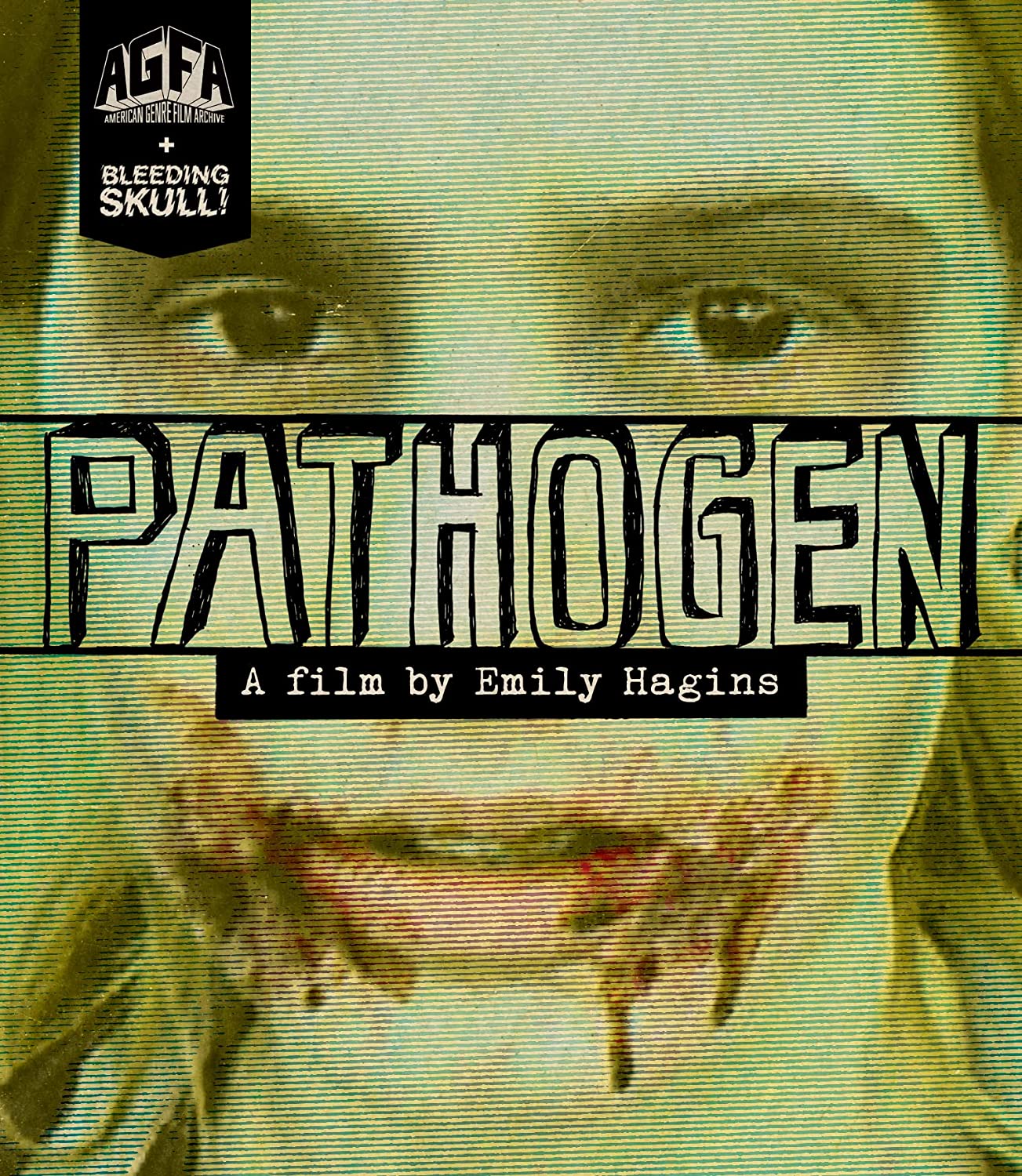 Reform School Girls (Vinegar Syndrome, Blu-ray)
The Pridemore Juvenile Detention Facility isn't just a place for troubled teenage girls to serve their time. Instead, it's a living hell filled with sexual depravity and violence. Jenny, a fresh inmate, becomes the de facto protector of Lisa, an innocent young girl forced to be a plaything to anyone after her body. Then there's Charlie, a hardened teenaged lesbian who torments her fellow prisoners through brutal acts of sexual sadism. But no one instills more fear in even the toughest girls than the sadistic Edna who, with a blind eye turned by money-hungry Warden Sutter, delights in terrorizing her beautiful prisoners. However, the girls have had enough and things are about to change at Pridemore…
From acclaimed cult filmmaker Tom DeSimone (The Concrete Jungle), REFORM SCHOOL GIRLS is a sublimely trashy and over-the-top women in prison/juvenile delinquent classic, reframed for the grimy punk sensibilities of the 1980s. Starring punk rock superstar Wendy O. Williams (Candy Goes to Hollywood), cult film legend Sybil Danning (The Red Queen Kills Seven Times), and featuring a career performance from former Warhol Superstar Pat Ast (Paul Morrissey's Heat), Vinegar Syndrome is proud to bring REFORM SCHOOL GIRLS to Blu-ray, featuring a brand new 2K scan along with hours of exclusive extras detailing the fascinating story of how this B-movie masterpiece came to be, that's every bit as wild as the film itself!
Bonus Features:
Region Free Blu-ray

Newly scanned & restored in 2K from its 35mm interpositive

"So Young, So Bad, So What" – an extended making-of documentary featuring brand new interviews with it's cast and crew

"Pat Ast Superstar" – an interview with theatrical producer Alan Eichler

"Ode to Wendy" – an interview with author and critic Breanna Whipple on the life and career of actress Wendy O. Williams

Archival commentary track with writer/director Tom DeSimone

Commentary track with Queer Film Historian Elizabeth Purchell

Video footage from the play "Women Behind Bars"

Original trailers

Reversible cover artwork

English SDH subtitles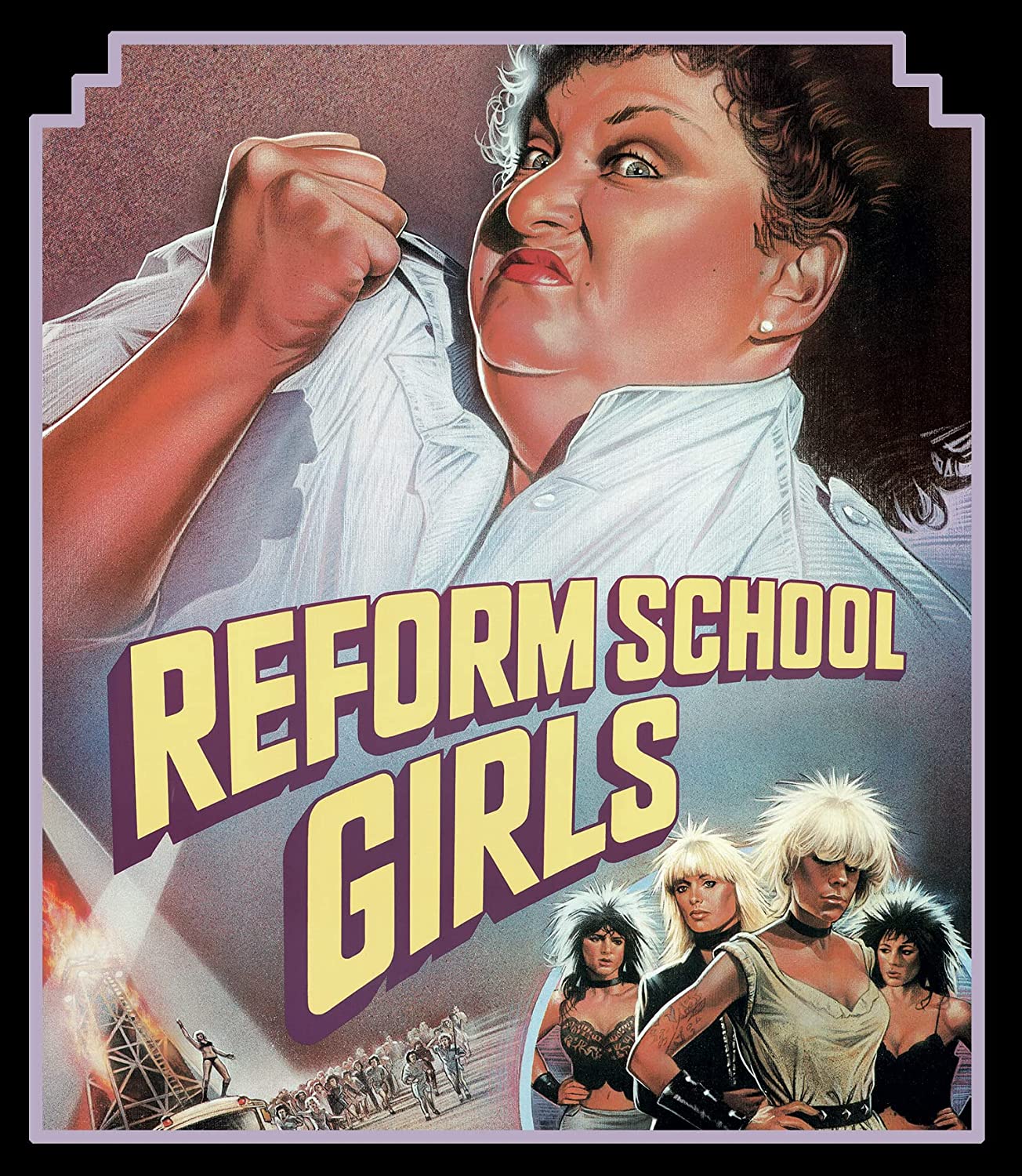 Scanner Cop 4K (Vinegar Syndrome, 4K Ultra HD)
Rookie cop Sam Staziak (Daniel Quinn, Wild At Heart) has a unique gift: he is a Scanner, which gives him the power to read the thoughts of others, and also to inflict great bodily harm…and death. To repress his abilities, he takes a medication designed to keep Scanners sane and rational and from exacting harm on others. When a mad scientist named Karl Glock (Richard Lynch, Invasion USA) begins using mind control to murder police officers, Sam realizes that only he and his unique gift can put an end to the mayhem and uncover the identity and diabolical motives of this bloodthirsty madman…
The first true sequel to David Cronenberg's 1980 horror classic, producer Pierre David's (Videodrome) first foray into directing, SCANNER COP, is a tense and bloody mix of gruesome body horror and action packed police thriller. Never released on disc in the US, Vinegar Syndrome proudly brings this mid 90s direct-to-video hit to Blu-ray and 4K Ultra HD, newly restored from its 35mm original camera negative and featuring a brand new extended making of documentary with its cast and crew.
Bonus Features:
Region Free 4k Ultra HD / Blu-ray combo

Newly scanned & restored in 4k from its 35mm original negative

4k UHD presented in High-Dynamic-Range

"Outside the Law: The Scanner Cop Revolution – Part One" – extended making-of documentary featuring interviews with: producer/director Pierre David, actress Hilary Shepard, actor Mark Rolston, actor Richard Grove, special effects artist Ted Haines, special effects artist James Rohland, stunt coordinator Jeff Pruitt, director (Scanner Cop II) Steve Barnett and screenwriter (You're Next) Simon Barrett

Original promotional video

Commentary track by the We Hate Movies Podcast

Reversible cover artwork

English SDH subtitles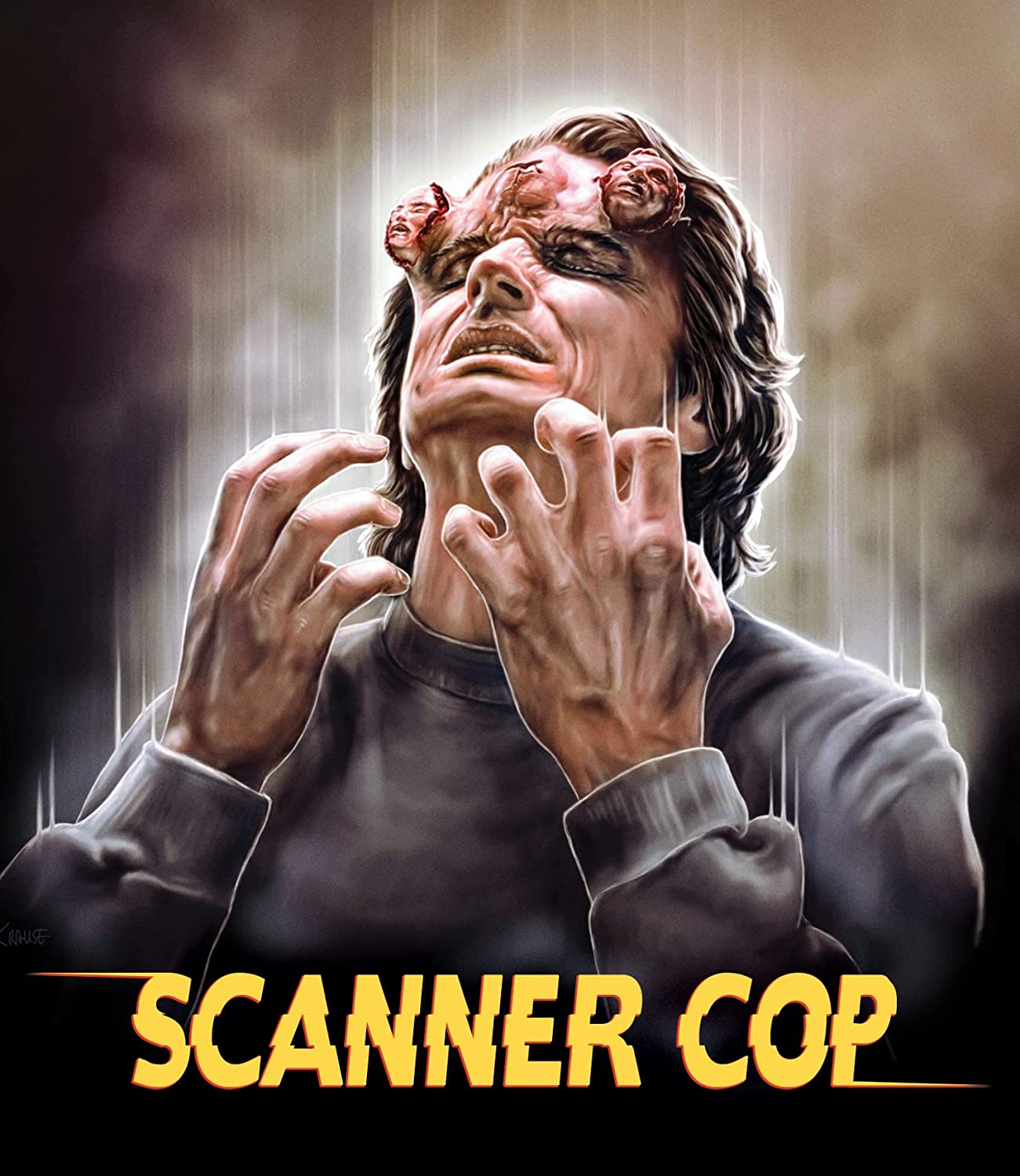 Stone: Special Edition (Severin Films, Blu-ray/CD)
Five years before MAD MAX, producer/director/co-writer/star Sandy Harbutt – in his first and only feature film – ignited Australia's exploitation explosion, launched a global censorship battle and delivered what may still be the best biker movie in history: When an undercover cop (Ken Shorter of SUNDAY TOO FAR AWAY) infiltrates an outlaw motorcycle gang (led by Harbutt), he'll straddle 7000 RPM of screaming steel for a full-throttle hell ride through sex, violence, and Down Under vengeance. Hugh Keays-Byrne (Immortan Joe in MAD MAX: FURY ROAD), Helen Morse (PICNIC AT HANGING ROCK), Roger Ward, Vincent Gil and Reg Evans of MAD MAX fame, and members of the Sydney Hells Angels co-star in the "ass-kicking bite of entertainment that delivers on every level" (DVD Drive-In), now featuring an uncut 4K scan from original vault elements supervised by Harbutt himself shortly before his death.
Special Features:
Deleted And Extended Scenes
NOT QUITE HOLLYWOOD Extended Interviews
Slideshow With Commentary By Director Sandy Harbutt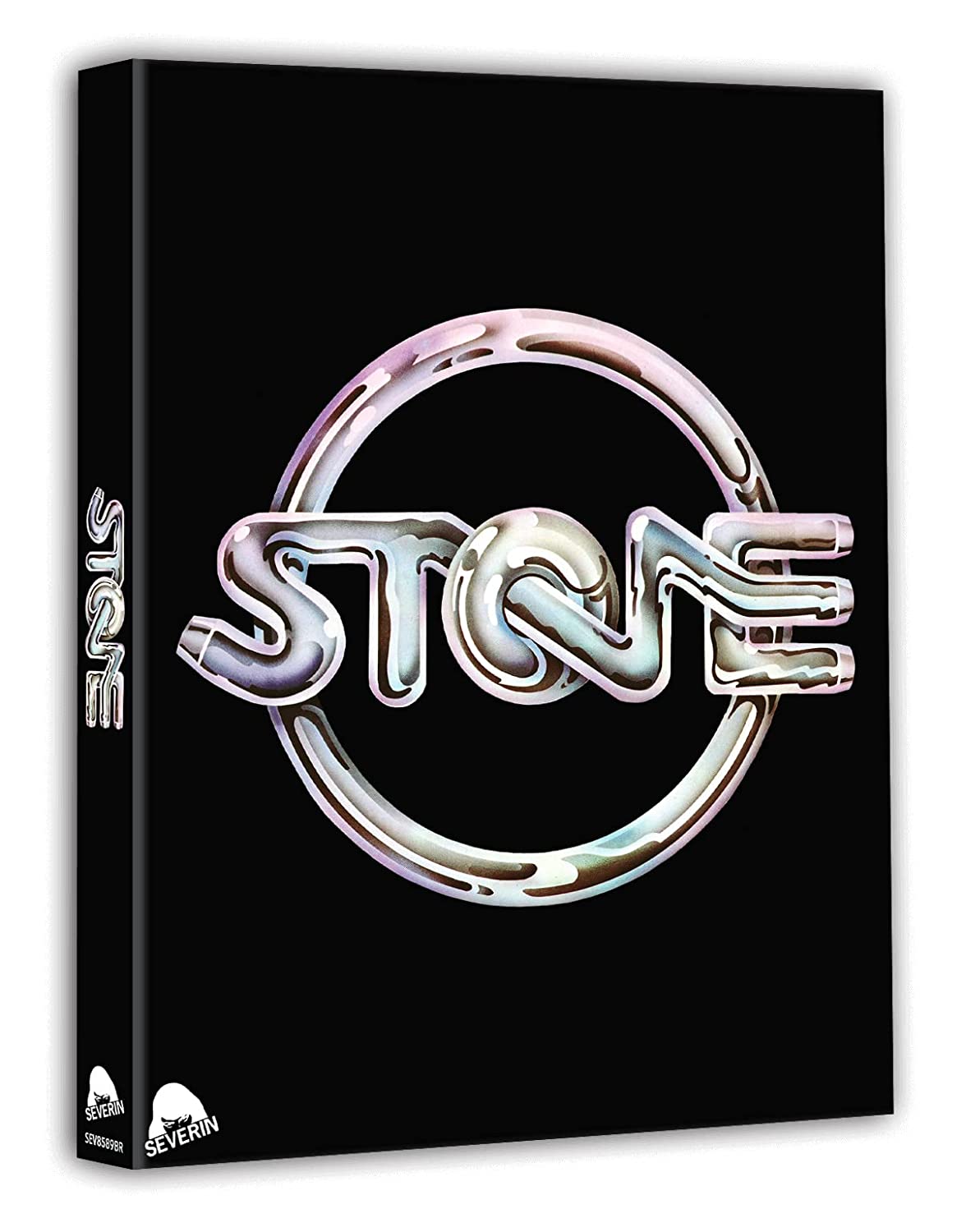 Take Back the Night (Dark Sky Films, DVD)
Finding herself the victim of a violent monster attack, Jane launches a vigilante campaign to hunt the beast that tried to kill her. Jane's efforts intensify, but her troubling history of drug use and mental illness bubbles to the surface causing her family, community, and authorities to question the authenticity of her account. Suddenly alone in her fight, Jane starts to doubt her own memory of the attack…to doubt if the Monster exists at all.​
Fueled by formidable female talent both in front of and behind the camera, Gia Elliot's TAKE BACK THE NIGHT is a terrifying suspense thriller that's both an eye-opening exposé and a powerful rallying cry.​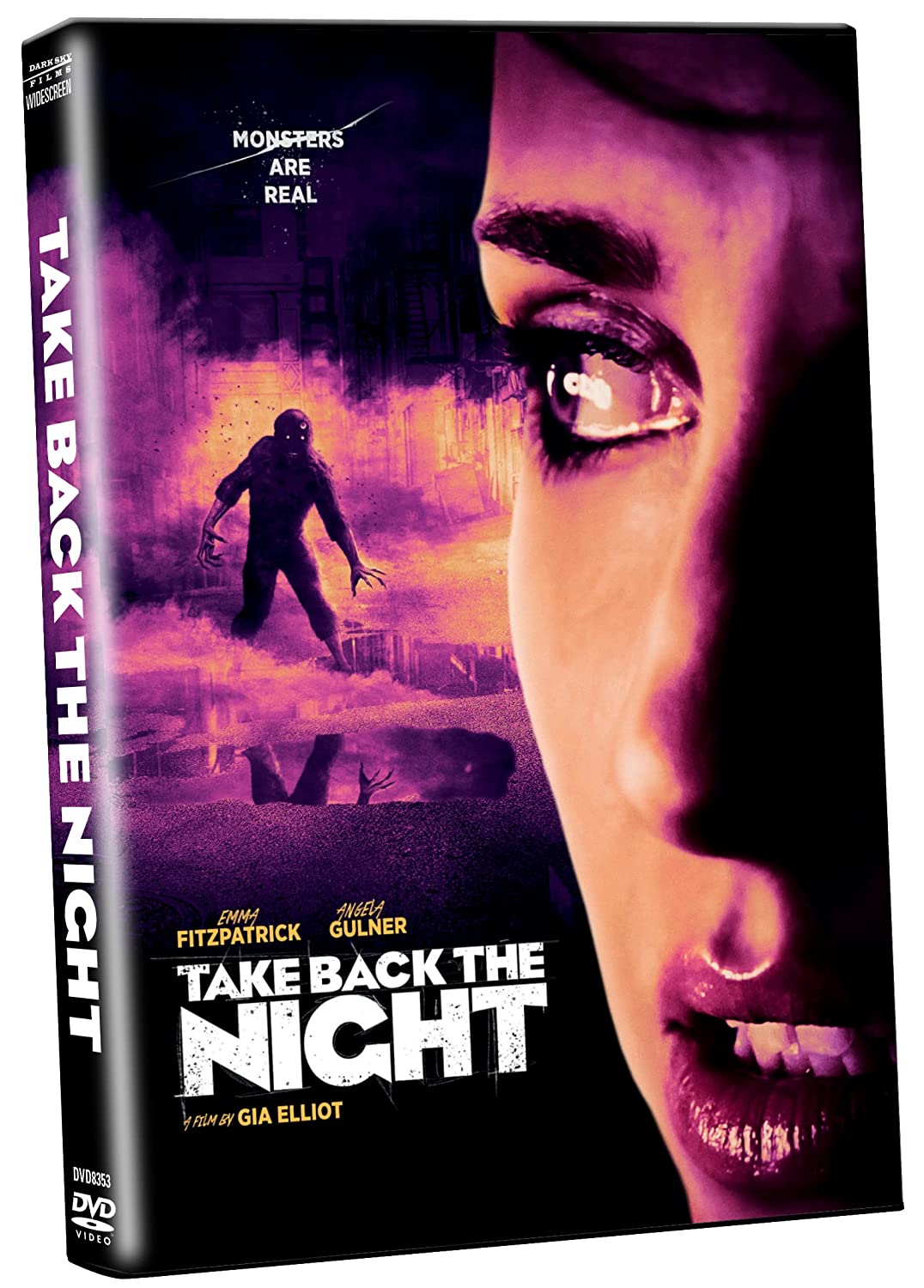 ALSO AVAILABLE THIS WEEK:
Backwoods Marcy (Saturn's Core, Blu-ray)
Dead by Midnight Y2Kill (Magnolia Home Entertainment, DVD)
Dementia (Cohen Media Group, Blu-ray & DVD)
Hard Rock Zombies/Slaughterhouse Rock (Vinegar Syndrome, Blu-ray)
Scanner Cop II: The Showdown 4K (Vinegar Syndrome, 4K Ultra HD)
Schizoid/X-Ray 4K (Vinegar Syndrome, 4K Ultra HD)