Bruce Campbell is a cultural icon. He's one of the very few B-Movie actors to be truly embraced by the mainstream in a huge way. People adore this man, and he's earned their adoration in a long career that started with the shoestring budget horror classic, The Evil Dead.  
Since then, he's had a long career in science-fiction, fantasy and horror films, not to mention years of TV work, including Burn Notice for which his character received his own spin-off TV movie. The man has tons of credits to his name. And I think it would be a waste of time to count down the very best. We all have different opinions on that and different performances work for different reasons.
Instead, I'm looking at performances that play to Campbell's greatest strengths as an actor. That cockiness, that brashness, but also his amazing and underrated talent for physical comedy. From subtle glances to outright manic, kinetic energy, Campbell can really do it all. And I think these bits of his work showcase that well.
Escape from L.A. 
This is a totally forgotten cameo in a largely forgotten movie, but that's a prime reason why I wanted to include it on the list. Campbell is buried under make-up for his role as the surgeon general of Los Angeles, the chief plastic surgeon who inflicts Hellraiser-like cosmetic surgery on his victims. This was a break from Campbell's usual roles and he's almost unrecognizable, playing a cartoonish and over-the-top villain. 
The Evil Dead
Campbell's performance in The Evil Dead is so underrated, it's part of why I wanted to put this list together in the first place. Before the loudmouth we're introduced to by the end of the sequel, we meet meek and nervous Ashley, a kind of quiet guy who just wants to enjoy a good weekend with his friends before it delves into insanity and he's forced to cut them up with an ax. Poor Ashley loses his girlfriend, his sister and his best friend and Campbell is just getting more and more twitchy and unstable as the events go on.

The Spider-Man Cameos
It's impossible not to just lump these all together. Sure, each one is different, but each one is a quick little highlight in the movie. And each one serves a specific purpose. The first cameo, he names the character. The second and best cameo, he plays the cruelest antagonist Spider-Man ever came across in those films. And in the third, he's just an over-the-top French waiter, as goofy as possible. On that note, it's very similar to his character progression in the Evil Dead trilogy.
Waxwork II: Lost in Time
Most people forget about this cameo in Anthony Hickox's sequel to his 1988 horror effort. Campbell appears because he had also had a starring role in Hickox's previous film Sundown: The Vampire in Retreat. Here, Campbell classes it up in a throwback to the classic Robert Wise horror The Haunting.
Army of Darkness
This is the quintessential, classic Bruce Campbell performance. This is the movie he will always be best remembered for. This is front-and-center Campbell as larger than life, cocky, arrogant Ash. Bonus points, too, as we get to see him do a double role as the chief antagonist, Evil Ash. That's the bit of acting that I think really goes overlooked, here.

My Name is Bruce
One of my all-time favorite Bruce Campbell roles features the actor playing himself. He also directed this picture about himself being abducted to save a small town from an actual supernatural threat. The Fright Night elements are highlighted well with the old-school western structure played up for camp value and Campbell's spectacularly a-hole-ish version of himself.
Evil Dead II
Campbell's performance in Evil Dead II is his best of that franchise, I think, and is one of my favorite horror performances in general. Sure, you have Ash turning into the "classic" action hero in the third act, but even more wonderful than that is the first half of the movie. When you think about it, Campbell is virtually the only character on screen for the first half. And you're still totally engrossed. 
Bubba Ho-Tep
There couldn't possibly be anything else topping this list. Campbell gained serious critical acclaim for his role in this goofy, well-written and incredibly heartfelt B-Movie. It's the most earnest take on Elvis battling a mummy that anyone could ever ask for. Once again under serious prosthetic work, Campbell plays this campy role with some surprising emotional depth and serious heart.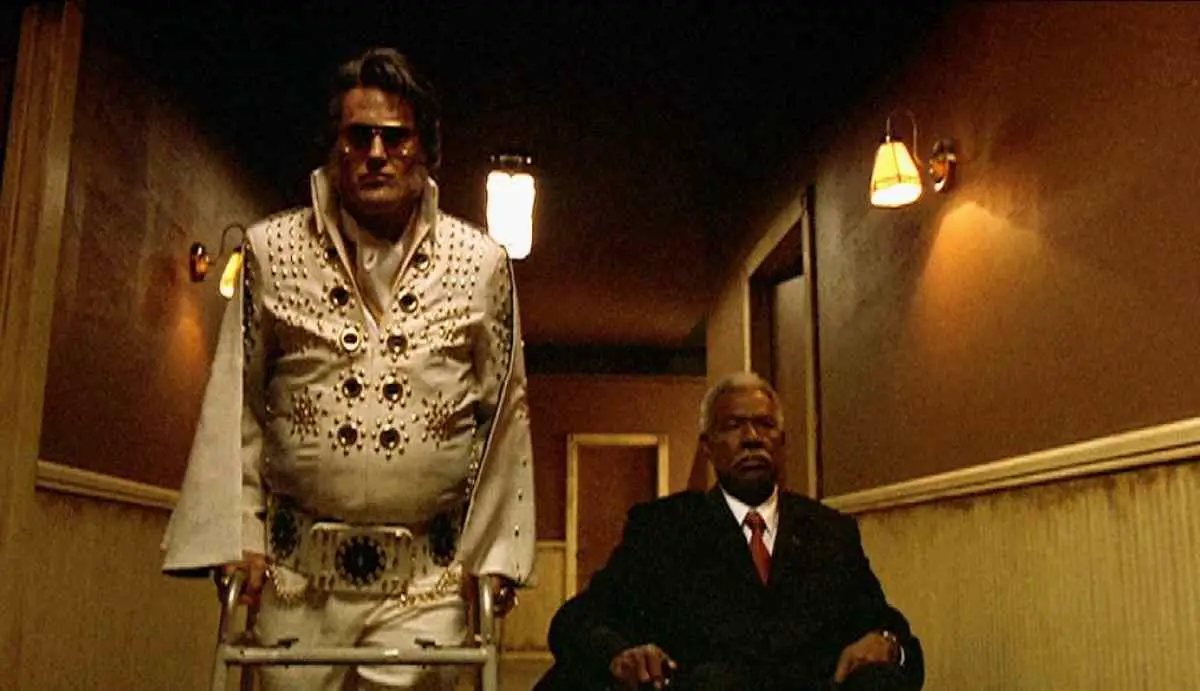 Post Views:
437