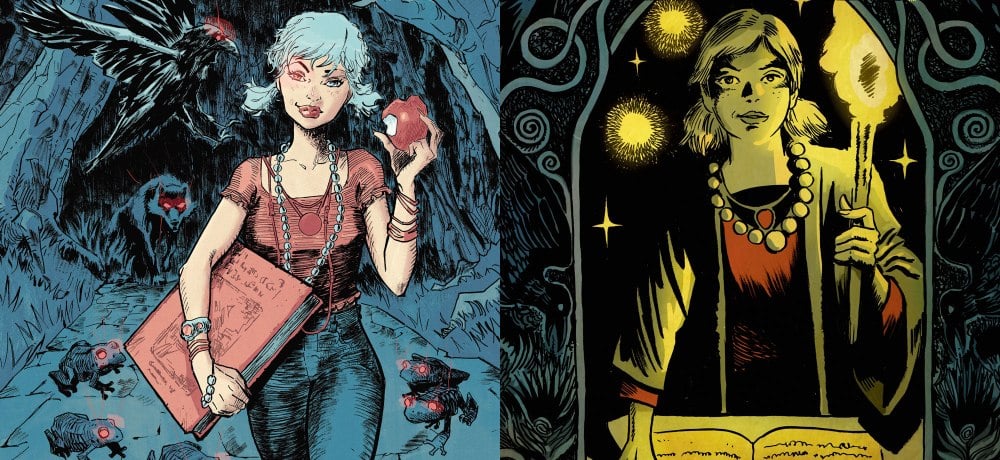 From Afterlife with Archie and Vampironica to Blossoms 666 and Jughead: The Hunger, the creative teams behind the Archie Horror imprint at Archie Comics have been delivering festive frights to readers for years now, and they're continuing that terrifying tradition this summer with a new one-shot reminiscent of the horror anthology tales found in EC Comics!
We're thrilled to exclusively reveal that one of Archie Comics' upcoming horror one-shots will be Chilling Adventures Presents… Jinx's Grim Fairy Tales! Featuring a teenage babysitter version of the mischievous Li'l Jinx (the iconic character created by Joe Edwards, who first appeared in Pep Comics #62), Jinx's Grim Fairy Tales will be released on August 17th, and we have an exclusive look at the eerie and amazing covers by Vic Malhotra and Francesco Francavilla, respectively, as well as the official synopsis!
Also, to give you an idea of what to expect from Jinx's Grim Fairy Tales, we have insightful comments from the Archie Comics team!
Here's what Jamie L. Rotante, the Archie Comics Senior Director of Editorial, had to say about further exploring the character of Jinx:
"Jinx is a character we've been wanting to explore more and we're so excited we finally get the chance to . . . and what better way than having her as the cool babysitter who scares kids with creepy stories? I mean, her name is JINX, how perfect is that? We were so happy we were able to blend the framework of spooky fairy tales and Jinx as our eager narrator and protagonist."
James III, writer of the "Suzie & the Monkey's Paw" tale in Jinx's Grim Fairy Tales, reflected on the wide variety of stories found in Archie Comics:
"Archie is such a wild universe. They have the most wholesome comics under the sun as well as some of the most gruesome horror imaginable. There's a darkness, a shadow hovering over my story."
Joe Corallo, writer of the "Will the Real Sorcerer Please Stand Up?" story, explained his in-depth research process for Jinx's Grim Fairy Tales, including watching episodes of Archie's Weird Mysteries (one of my personal favorite TV shows of all time):
"Like a lot of comics readers, the Archie horror renaissance got me excited about Archie all over again. And getting to write an Archie horror story is an opportunity I didn't take lightly. I pored over Golden Age Archie stories, more recent adventures, and episodes of Archie's Weird Mysteries to help me craft the best story I could."
Below, you can check out the Jinx's Grim Fairy Tales synopsis, covers, and development art by Craig Cermak, and to learn more about all of the great releases coming from Archie Comics, be sure to visit their official website:
CHILLING ADVENTURES PRESENTS… JINX'S GRIM FAIRY TALES (ONE-SHOT)

Teen Jinx Holliday is Riverdale's go-to babysitter. The (often unruly) kids that she watches over always change, seemingly for the better. The key to her success? Her book of unique fairy tales, all of which tell a moralistic story—usually grim, gruesome ones that frighten the children with Jinx as the star of each and every one. What sinister, I mean, serious lessons will she teach her wards?

Script: Magdalene Visaggio, James III, Joe Corallo
Art: Craig Cermak, Evan Stanley, Eva Cabrera, Matt Herms, Jack Morelli
Cover: Vic Malhotra
Variant Cover: Francesco Francavilla
On Sale Date: 8/17
32-page, full color comic
$3.99 U.S.
Cover Art by Vic Malhotra: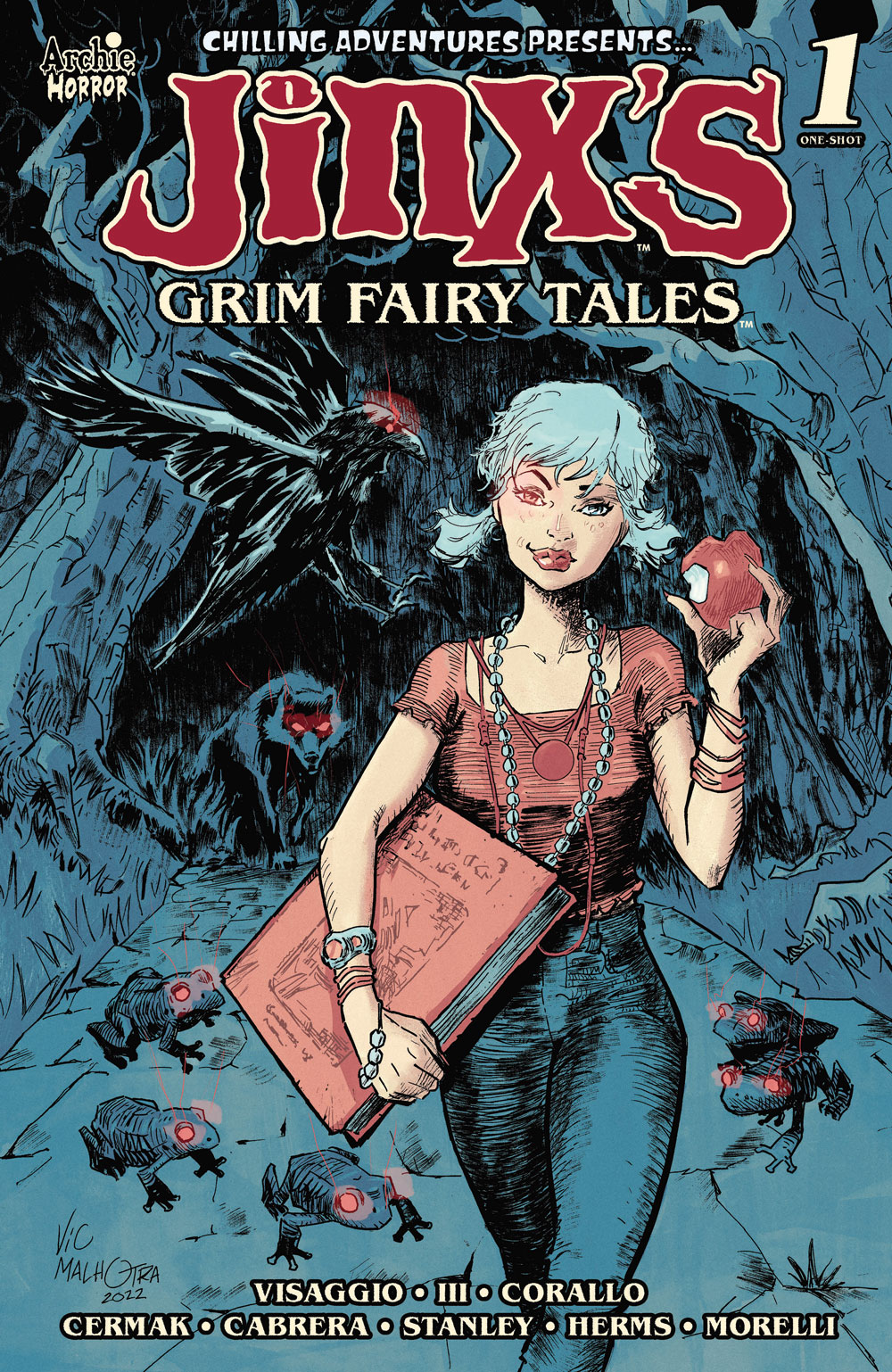 Variant Cover Art by Francesco Francavilla: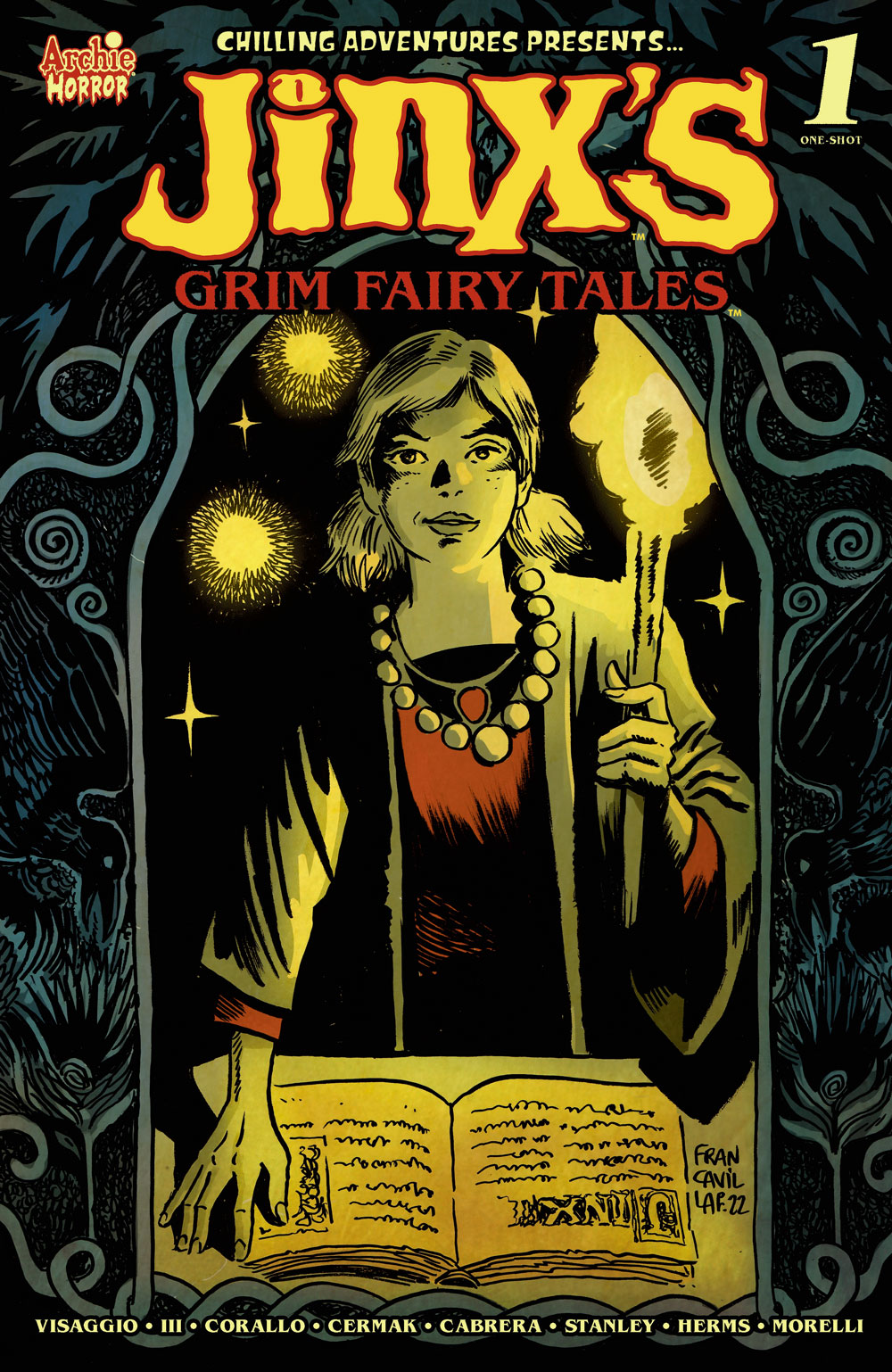 Development Art by Craig Cermak: