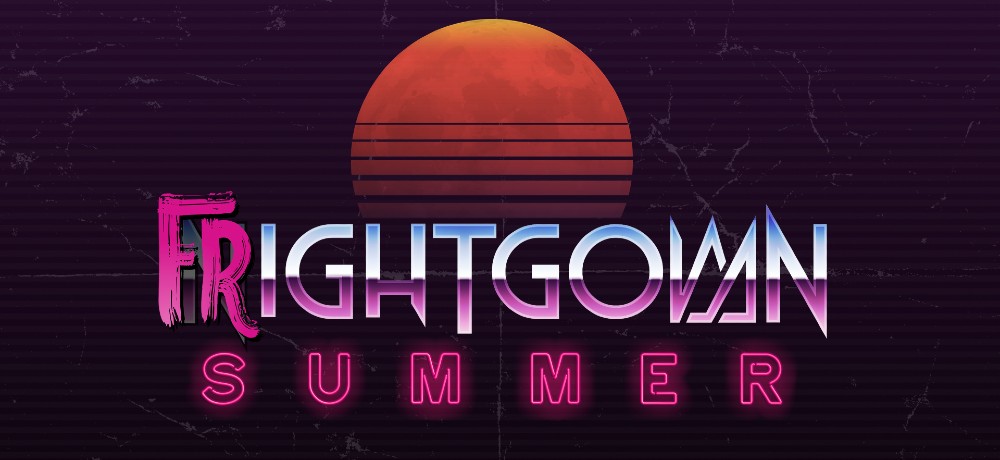 "Pride Never Dies. Join us for weekly watch parties celebrating indie filmmakers on the forefront of the Queer Horror revolution." Salem Horror Fest and the Horror Queers Podcast are teaming up once again for FRIGHTGOWN! The six-week virtual screening series highlights queer indie horror and will raise funds for The Trevor Project. Kicking off on Wednesday, July 13th with So Vam, we have all the details:
Salem MA – July 6, 2022 – Salem Horror Fest and the Horror Queers Podcast will resurrect their FRIGHTGOWN fundraiser on Wednesday, July 13 and run weekly through August 17 at 7:30 pm EST, kicking off with the new film So Vam from 17-year-old trans filmmaker Alice Maio Mackay. The six-week series will showcase recent projects featuring queer horror stories and filmmakers.

FRIGHTGOWN organizers Kay Lynch and Joe Lipsett state: "The momentum for Queer Horror is real. It's an exciting time for new and independent voices. While Pride Month is over, it never really dies. Our goal is to celebrate and encourage filmmakers who are committed to representing our stories on screen and behind the lens throughout the year."

Selected films will span several genres, from Chris Moore's conversion camp-themed Children of Sin, Canadian mumblecore lesbian film The Strings, trans director Jane Schoenbrun's consideration of gender dysphoria on the internet in We're All Going To The World's Fair, and Addison Heimann's exploration of mental health in Hypochondriac before wrapping up with Jon Abrams' dark, campy and disturbing campus sexual assault thriller Exploited.

Special guests will co-host virtual watch parties on Twitter where everyone is encouraged to engage with each other using the hashtag #frightgownsummer  Exclusive interviews with filmmakers and writers will accompany the screenings, posted to social media and hosted on the event website at frightgown.com.

While there is no admission fee to attend, all films will be available to purchase, rent, or stream where proceeds go to support the filmmakers. FRIGHTGOWN asks that all participants consider making an additional optional donation. Those who contribute $100 or more will receive an exclusive trans-themed Friday the 13th mask designed by Uncle Boogieman. All proceeds will go to support The Trevor Project.

Film schedule, program details, and donor info are available at frightgown.com.

###
About SALEM HORROR FEST
Salem Horror Fest is a celebration of diverse voices and innovative filmmaking within a genre that best reflects our cultural demons and anxieties. Located in the Halloween capital of the world, Salem Horror Fest has been deemed one of the best genre festivals in the world by MovieMaker Magazine.

About HORROR QUEERS
Each week in the queer horror podcast Horror Queers, Joe Lipsett and Trace Thurman tackle a horror film with LGBTQ+ themes, a high camp quotient or both. Horror Queers is part of the Bloody Disgusting podcast network.

About THE TREVOR PROJECT
The Trevor Project is the world's largest suicide prevention and crisis intervention organization for LGBTQ (lesbian, gay, bisexual, transgender, queer, and questioning) young people.