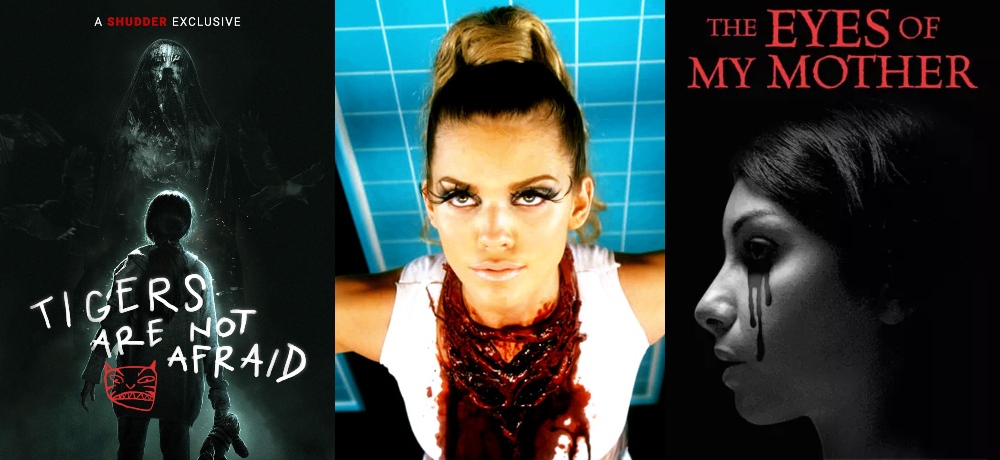 After the 2000s seemingly kickstarted a new wave of independent horror, the 2010s (and beyond) were an exceptional time for new and emerging, as well as established, filmmakers to leave their own mark on the landscape of genre storytelling. One of the most notable aspects, or even trends, that I noticed while doing research for this entire series of retrospectives is how out of all of the decades, it feels like the 2010s was one of the best times for female filmmakers to get the opportunity to take the helm in comparison to other decades. The 1980s had a handful of women directors working in independent horror (Kathryn Bigelow, Jackie Kong, and Amy Holden Jones are the three that immediately come to mind), but during both the '90s and '00s, it felt like the industry as a whole had taken a few steps backwards in providing female filmmakers the opportunity to tell the stories they wanted to tell.
Thankfully, though, the door swung back open in a big way during the 2010s, when we saw women directors from all over the world finally having the chance to be in the directorial driver's seat so to speak, and the thing that I'm grateful for is that so many of those movies are amongst my very favorites in modern horror cinema. One of those directors is Karyn Kusama. I had been a huge fan of Kusama's since Girlfight, and was so bummed out when Jennifer's Body ended up being grossly underappreciated when it was released in 2009. So, when Kusama returned to the mix with The Invitation and then followed that up with her segment in XX and then Destroyer in 2018, nothing made me happier than to see Karyn finally getting "her flowers," as the kids say these days.
Another female filmmaker who became an instant "must-see" director for me is Julia Ducournau. Between Raw and Titane, Ducournau quickly established herself as one of the most provocative directors working today, and I hope she continues to blow our minds with more horror tales in the future. I'm also a huge fan of Ana Lily Amirpour's cinematic output. And for as much as I love A Girl Walks Home Alone at Night, The Bad Batch is a movie I revisit at least once a year because I love it that much. And if we're talking about powerful, statement-making female filmmakers, Jennifer Kent is very much at the forefront of that conversation with her work in The Babadook and The Nightingale.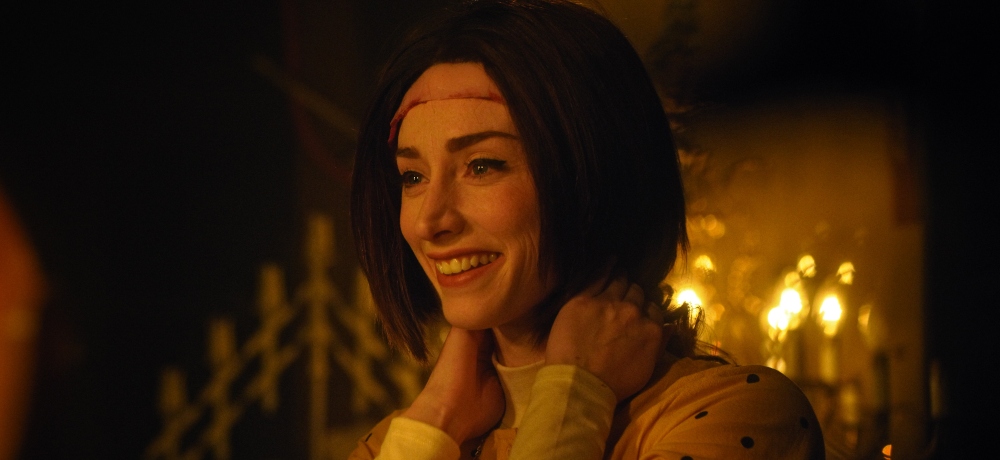 Beyond Karyn Kusama, Julia Ducournau, Jennifer Kent, and Ana Lily Amirpour, there are so many other women who have helped me fall in love with the genre over and over again in recent years because of their work. Those projects include Issa López's Tigers Are Not Afraid, Alice Lowe's Prevenge, Veronika Franz's work in both Goodnight Mommy and The Lodge, Anna Biller's The Love Witch, Revenge by Coralie Fargeat, Sophia Takal's Always Shine, We Need to Talk About Kevin by Lynne Ramsey, Xan Cassavetes' Kiss of the Damned, M.F.A from Natalia Leite, Leigh Janiak's Honeymoon (I still haven't gotten over how cool it is that Janiak directed three movies released in 2021, either), American Mary from the Soska Sisters, 12 Hour Shift by Brea Grant, Emma Tammi's The Wind, Saint Maud by Rose Glass, both Lucky and Imitation Girl from Natasha Kermani, Amelia Moses' Bloodthirsty, Censor by Prano Bailey-Bond, My Sucky Teen Romance from Emily Hagins, Natalie Erika James' Relic, Soulmate by Axelle Carolyn, Jill Gevargizian's The Stylist, and so many (many) more.
The truth is, I could probably spend another 3,000 words just going into all the great genre projects helmed by women during this time, but I'm going to shift the conversation in this piece now to keep things moving along. But before I do, if you have any doubt that the future of horror is female, 2022 alone has/is playing host to Chloe Okuno's Watcher, A Banquet by Ruth Paxton, Jennifer Reeder's Night's End, We're All Going to the World's Fair by Jane Schoenbrun, Hanna Bergholm's Hatching, You Are Not My Mother by Kate Dolan, and Nikyatu Jusu's Nanny, ultimately proving that the independent horror scene is brimming with female talent through and through (here's hoping the studios catch up in that regard one day soon).
Throughout the 2010s, we also saw a ton of emerging male talent in the realm of indie horror. Mike Flanagan's Absentia made the festival rounds in 2011 and helped launch his career over the next several years. Joe Begos made quite the splash in 2013 when his feature film debut, Almost Human, hit the festival circuit (and was released the following year) and since then he has created several indie horror masterpieces (I'm still not sure which I love more—Bliss or VFW—but both rule hard). Earlier this month, we celebrated the cinematic output of Justin Benson and Aaron Moorhead, who have carved out their own inimitable space in the world of genre storytelling since the release of their debut feature, Resolution, so I figured I'd mention them one more time before we wrap this year's Indie Horror Month celebration.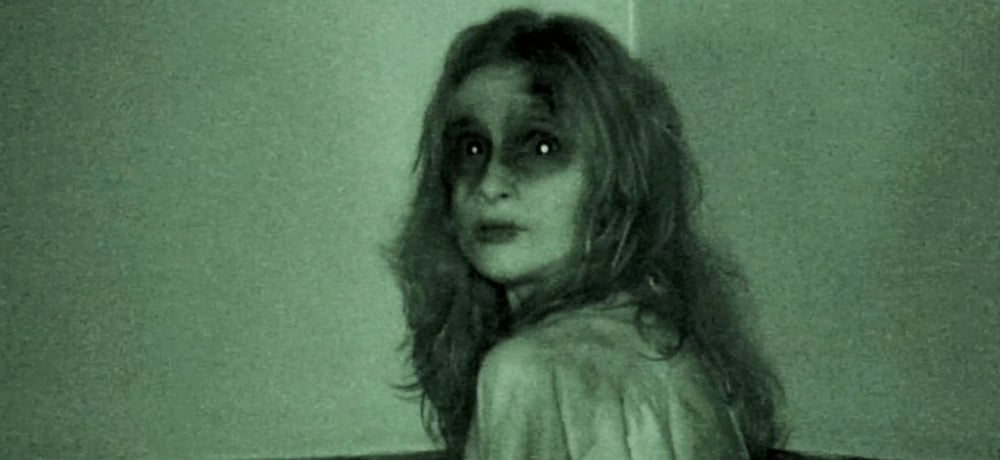 Jeremy Gardner is another filmmaker who rose to prominence during the 2010s with his micro-budget zombie film The Battery, which was made for only $6,000, which is pretty damn amazing. And while he did direct a few projects during the 2000s, the '10s were very kind to Steven C. Miller between Under the Bed, his Silent Night, Deadly Night remake (entitled Silent Night), and The Aggression Scale (which is a movie that I've recommended to others countless times), and these days, he's carved out a directorial path in the world of action over the last few years, which is pretty cool to see. Another filmmaker that I've been following for nearly 10 years now is Richard Bates Jr., whose feature debut, Excision, is a project that I would say is amongst the best movies released during the 2010s (and his follow-up films are pretty darned good, too), and he's still keeping busy today (the recently released King Knight is a delight). And there are also The Vicious Brothers—Colin Minihan and Stuart Ortiz—whose debut collaboration Grave Encounters launched their careers, and they went on to collaborate together on Grave Encounters 2, Extraterrestrial, and It Stains the Sands Red (Minihan also wrote and directed the incredible thriller What Keeps You Alive).
Patrick Brice is another filmmaker who made some noise in the horror world during the 2010s through his work on both Creep and Creep 2 (he also directed the twisted comedy Corporate Animals), and Kevin Kölsch and Dennis Widmyer left horror fans stunned with their efforts at the helm of Starry Eyes. Panos Cosmatos broke out during this decade with Beyond the Black Rainbow and Mandy, and frequent collaborators Adam Wingard and Simon Barrett also kept busy throughout the 2010s as well, teaming up on projects such as A Horrible Way to Die, V/H/S, V/H/S 2, You're Next, and The Guest. Nicolas Pesce's debut feature, The Eyes of My Mother, is another movie I'd call one of the best releases of the 2010s, and Brandon Cronenberg left audiences disturbed with his work on both Antiviral and Possessor in the last decade or so. Both Sleight and Sweetheart from J.D. Dillard are also absolutely worth celebrating here, and if I didn't take a moment to mention Jason Eisener's Hobo with a Shotgun in this retrospective, I'd feel terrible because I completely adore his work on it.
The 2010s also proved to be a great time for indie horror comedies, as we saw a ton of killer projects that blended the funny with the frights. These releases include Tucker & Dale vs. Evil, Rubber, What We Do in the Shadows, 100 Bloody Acres, The Wolf of Snow Hollow, Stitches, Bad Milo!, WolfCop, Tragedy Girls, Anna and the Apocalypse, Deathgasm, The Innkeepers, and both Scare Me and Werewolves Within from Josh Ruben, plus many more. Anthologies also became all the rage again during the decade with the launch of the V/H/S series as well as Holidays, Tales of Halloween, Ghost Stories, and Southbound (I think The ABCs of Death films somewhat fit into this category, too, even if not traditionally).
Something else worth mentioning when it comes to 2010s horror is seeing the commitment of so many great independent production studios during this time doing their part to support emerging talent throughout the decade. Travis Stevens' Snowfort Pictures was a force of creativity during the 2010s, producing an array of projects such as the aforementioned A Horrible Way to Die, XX, The Aggression Scale, and Starry Eyes as well as Ted Geoghegan's directorial debut We Are Still Here, Cheap Thrills, Jodorowsky's Dune, Trash Fire, Teenage Cocktail, and 68 Kill to name a few. It's also worth noting that during the last few years, Stevens established himself as a director to watch in horror with both The Girl on the Third Floor and Jakob's Wife (and Travis even has a new movie premiering at Tribeca this summer, too).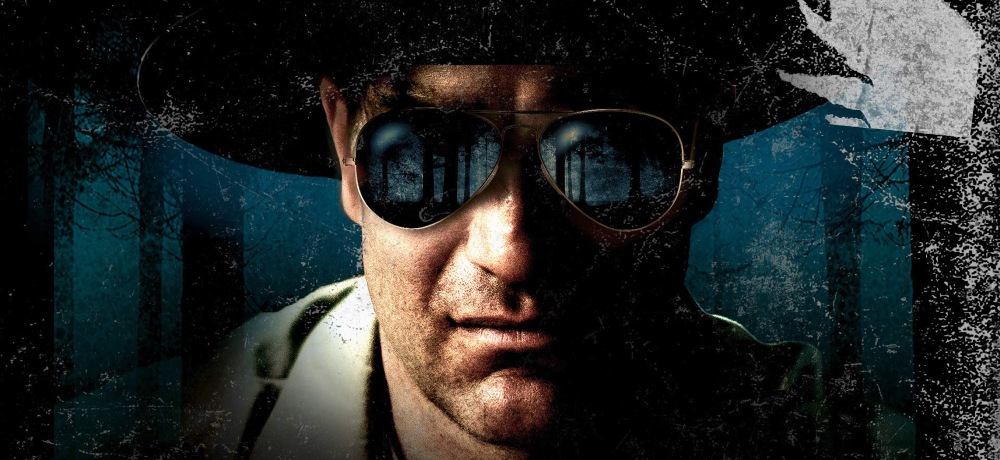 Another company that continued to make a huge impact in the world of indie horror filmmaking during this time was Glass Eye Pix, which was founded by the legendary Larry Fessenden. Glass Eye was a driving force behind several Mickey Keating projects, including Darling and Psychopaths, as well as a ton of other great genre offerings, including Bitter Feast, Stake Land, Late Phases, The Ranger, Like Me, Stake Land 2, and Fessenden's Depraved. Their mantra has always been about supporting independent voices in cinema, and they did a great job of doing just that during the 2010s.
I don't feel like it would be a controversial statement to say that the biggest independent entertainment company of the 2010s (and the 2020s, too) has to be A24. Founded in 2012 by Daniel Katz, John Hodges, and David Fenkel, the company started off in distribution, as it handled the release strategies behind of a myriad of indie films spanning a variety of genres, including Spring Breakers, Tusk, Enemy, Life After Beth, and Green Room, the Oscar-nominated Room, Swiss Army Man, The Blackcoat's Daughter, The Killing of a Sacred Deer, Lady Bird (another Oscar nominee), and The Witch (plus many more). A24 moved into production with Academy Award-winner Moonlight, and it also gave Ari Aster his big break in the genre when they helped finance Hereditary (the company also produced Midsommar and his upcoming Disappointment Blvd., too).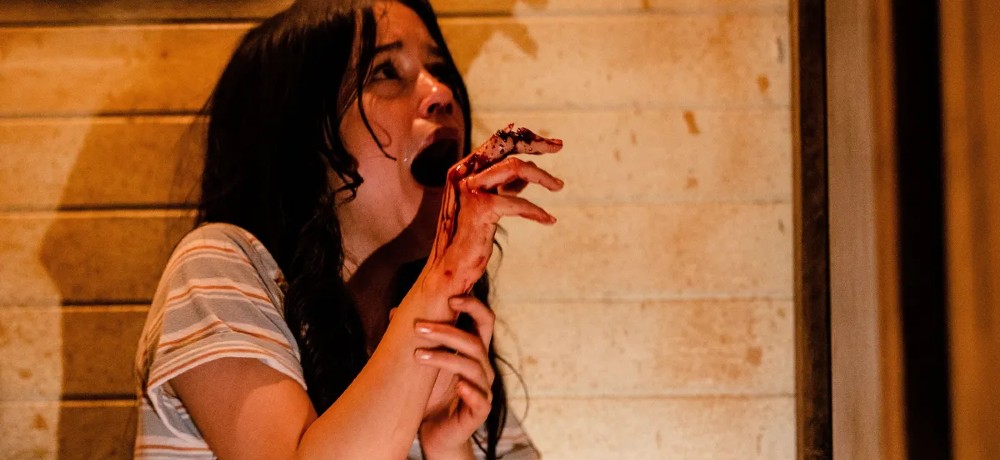 A24 also produced Robert Eggers' The Lighthouse after The Witch proved to be a success for everyone involved, and in the last few years, they helped make films such as The Green Knight, The Tragedy of MacBeth, After Yang, Ti West's X, and Everything Everywhere All At Once a reality for an array of talented filmmakers looking to deliver up unique stories on the big screen. And as if all that wasn't enough, A24 is set to release both Alex Garland's Men and Bodies Bodies Bodies in the next few months, and it still hasn't set a date for Ti West's X prequel Pearl, but that should be coming out sometime in 2022. Without a doubt, this demonstrates that A24's steadfast commitment to championing independent cinema for the last decade has been incredibly successful, and their efforts don't seem to be waning whatsoever either.
As mentioned, there were a bunch of established filmmakers who continued to find success in independent horror during the 2010s as well. James Wan kicked off phase two of his career with the independently produced Insidious during this decade, and even Kevin Smith entered the foray of indie horror with both Red State and Tusk that were released during the '10s. Don Coscarelli also thrived during this decade, as he not only wrapped up his Phantasm series with Phantasm: Ravager, but he also delivered up one of the most ambitious and mind-bending indie genre movies of the 2010s with John Dies at the End. Adam Green directed Frozen as well as both Hatchet II and Victor Crowley during this time, and Rob Zombie ventured out into the world of indie filmmaking during the 2010s with both The Lords of Salem and 31. Lucky McKee also continued to stay busy during the decade with The Woman and All Cheerleaders Die, and even Steven Soderbergh took the indie route with the release of his 2018 psychological thriller Unsane.
Truth be told, I've covered a ton of fantastic independent horror movies and filmmakers here who all made an impact on our genre over the last 12 years or so, but I feel like what I've written is only the tip of the iceberg, as there are so many more incredible creators out there who are very much worth celebrating. What I do hope is that, after reading this, I've inspired you to seek out more indie horror because it is such a vital part of this world we love so much. It's not every day that a low-budget creature feature can top Star Wars at the box office, but that's exactly what The Wretched did during the pandemic. And while that might be something of a weighted scenario, all things considered, it's still a relatively cool thing to have happened and proves just how vital independent horror filmmaking can truly be.
———
Go HERE to catch up on all of our Indie Horror Month 2022 features!