Daedric Drops Another Single "Dawnbreaker" In The Fight Between Good Vs. Evil
Is Evil Winning?
Official Music Video Out Now Via FiXT
Texas-based industrial metal group Daedric releases their anticipated third single "Dawnbreaker" with an alluring official music video overlaid with a vocal performance that dashes between brutal and ethereal, industrial guitars, pulsing electronics, and heavy rhythm. "Dawnbreaker" pushes the boundaries into even heavier territory for the band and is another triumphant chapter in the Daedric saga.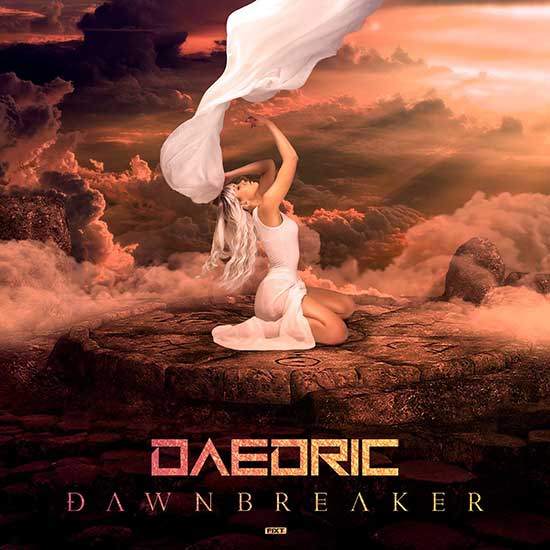 "During production, we basically said "how heavy could we go if we really just went for it," says Daedric. "And compared to other Daedric songs, the production elements actually came together pretty easy. We also like it very much."
"Dawnbreaker" is out now from independent multi-genre label FiXT.
Daedric is an audacious creative venture from Dallas/Fort Worth-based vocalist and artist, Kristyn Hope, known for her work as the singer and videographer for the 4-piece progressive rock band, Aesop.
Daedric draws inspiration from an eclectic array of sources including David Bowie, Anthony Green of Circa Survive, Sia, and the popular open-world role-playing game series Elder Scrolls, from which the Daedric name is derived.
In her own words, "It's a cool ass name and I like villains." 
As Daedric, Kristyn works closely with producers Geoff Rockwell and Clay Schroeder to develop a mix of throwback synths blended with contemporary rock and metal, forging a powerful sound that is uniquely her own.
Kristyn launched the Daedric project in 2021 through a partnership with independent label FiXT. "Wretched," the artist's first single from the upcoming full-length album, is a searing creation infused with equal power and beauty, establishing Daedric as a fiery new act to watch.
Purchase/Stream:
found.ee/dawnbreaker