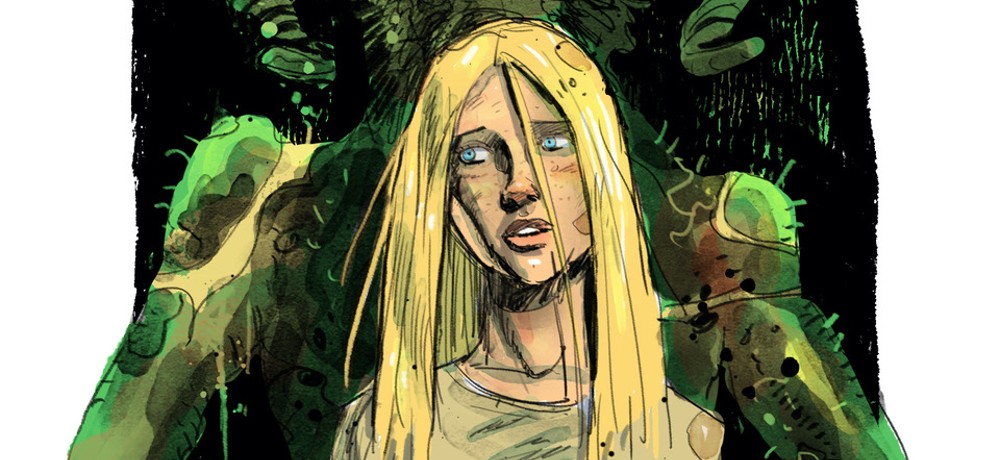 Last month, Comixology Originals debuted the new 4-issue series Cold Iron, a supernatural thriller steeped in Celtic mythology, created by English writer Andy Diggle and Scottish artist Nick Brokenshire (featuring colors by Triona Farrell and letters by Simon Bowland). With issue 2 having just been released, we have an exclusive look at some of Nick Brokenshire's preliminary character art, along with a Q&A, where he talks about the characters and artwork:
"Celtic folklore and modern moxie collide as an ancient pact between worlds is broken. The sinister forces of Faerie have slipped their shackles, and the Black Dog walks abroad this night…

On the rural Isle of Man, aspiring singer-songwriter Kay Farragher dreams of escaping her humdrum life. But she's about to get more than she bargained for – and some bargains are not to be trusted…

Cold Iron is supernatural thriller from Andy Diggle (Green Arrow: Year One, The Losers, Hellblazer) and Nick Brokenshire (Star Wars, Amelia Cole, The Once And Future Queen).

Part of the Comixology Originals line of exclusive digital content only available on comiXology and Kindle. Read for free as part of your subscription to Comixology Unlimited, Kindle Unlimited or Amazon Prime. Also available for purchase via Comixology, Kindle and in print via Dark Horse Books."
Glashtyn is also very creepy, tell us about bringing that creature from Manx folklore to Cold Iron.
NB: Andy schooled me on this one. The Glashtyn appears in folklore in many guises. Sometimes a goat, sometimes a hairy man. Our incarnation is a cross of the two. The dark connotations of a goat headed man is certainly enough to give me the heebie-jeebies so I think our Glashtyn will be a scary enough antagonist for most.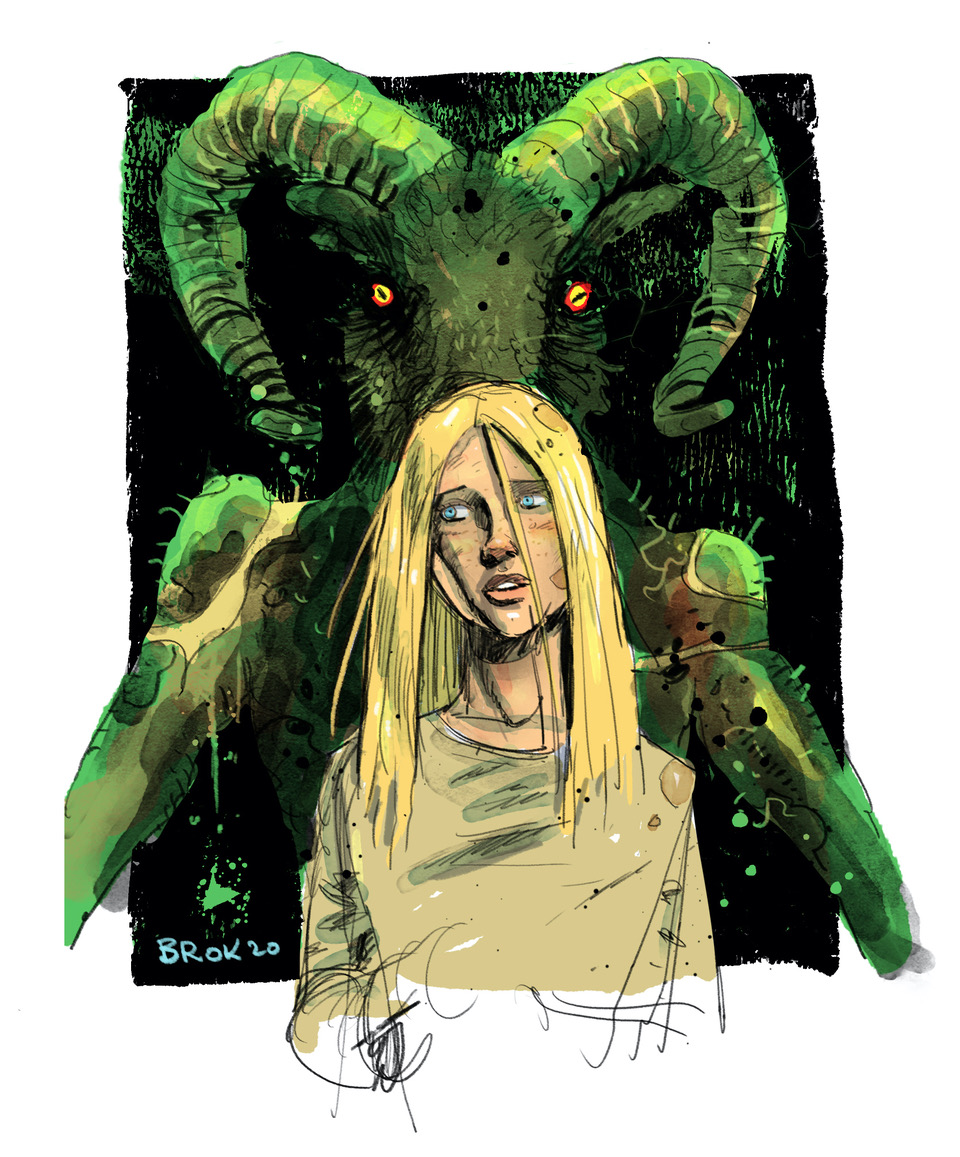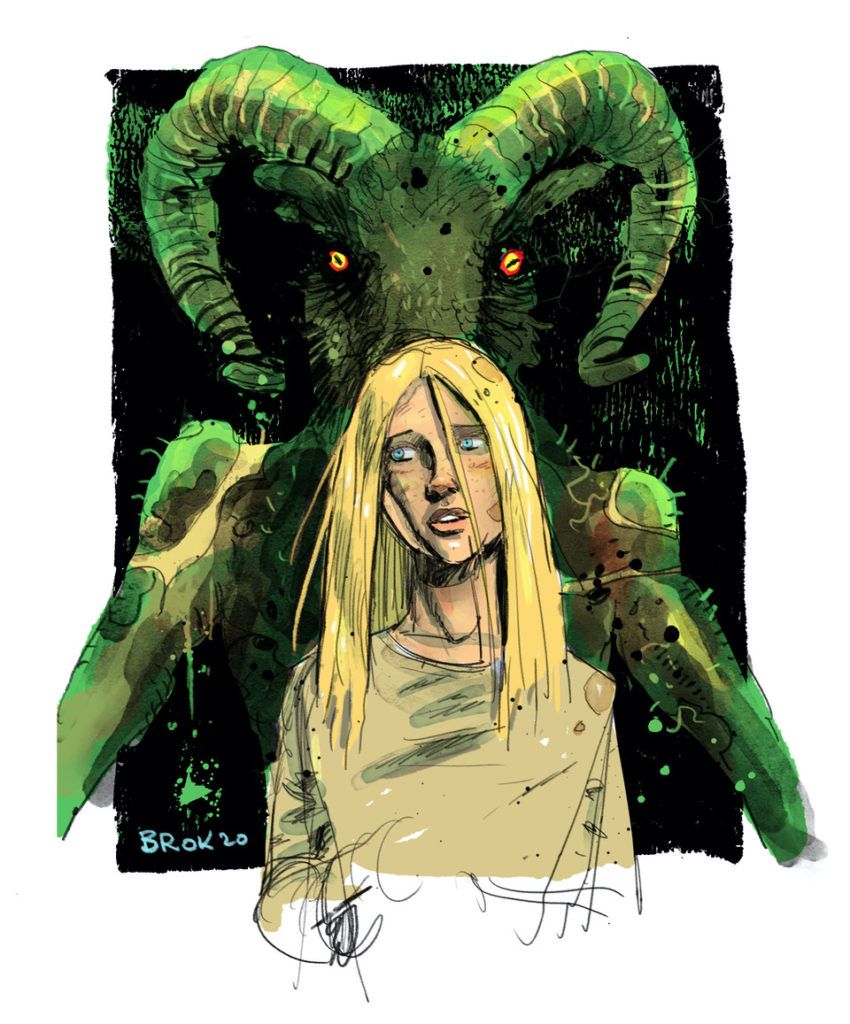 What were some of your references for the look of Mannanan? Was it difficult or more fun for you to bring your own vision to a mythological creature?
NB: As with all mythological characters, there are a lot of varying descriptions. That is the beauty of playing in these worlds – we get to choose and interpret what has gone before. Mannanan is described to be the son of a sea god and yet still a man. Sometimes he is called a sea god himself. He is the over-king of an area inhabited by the SIDH or Fae so he is a being of immense power to be able to control these races. In designing our Mannaman, I drew upon imagery of kings and heroes from the mythology I grew up with such as the great Irish hero Cuchulain, and even the modern day series 'Slaine' from 2000AD. A huge imposing red-headed man with great power over men and fae and a sword that can draw out the life-force… With tattered tartan clothes. What could be better?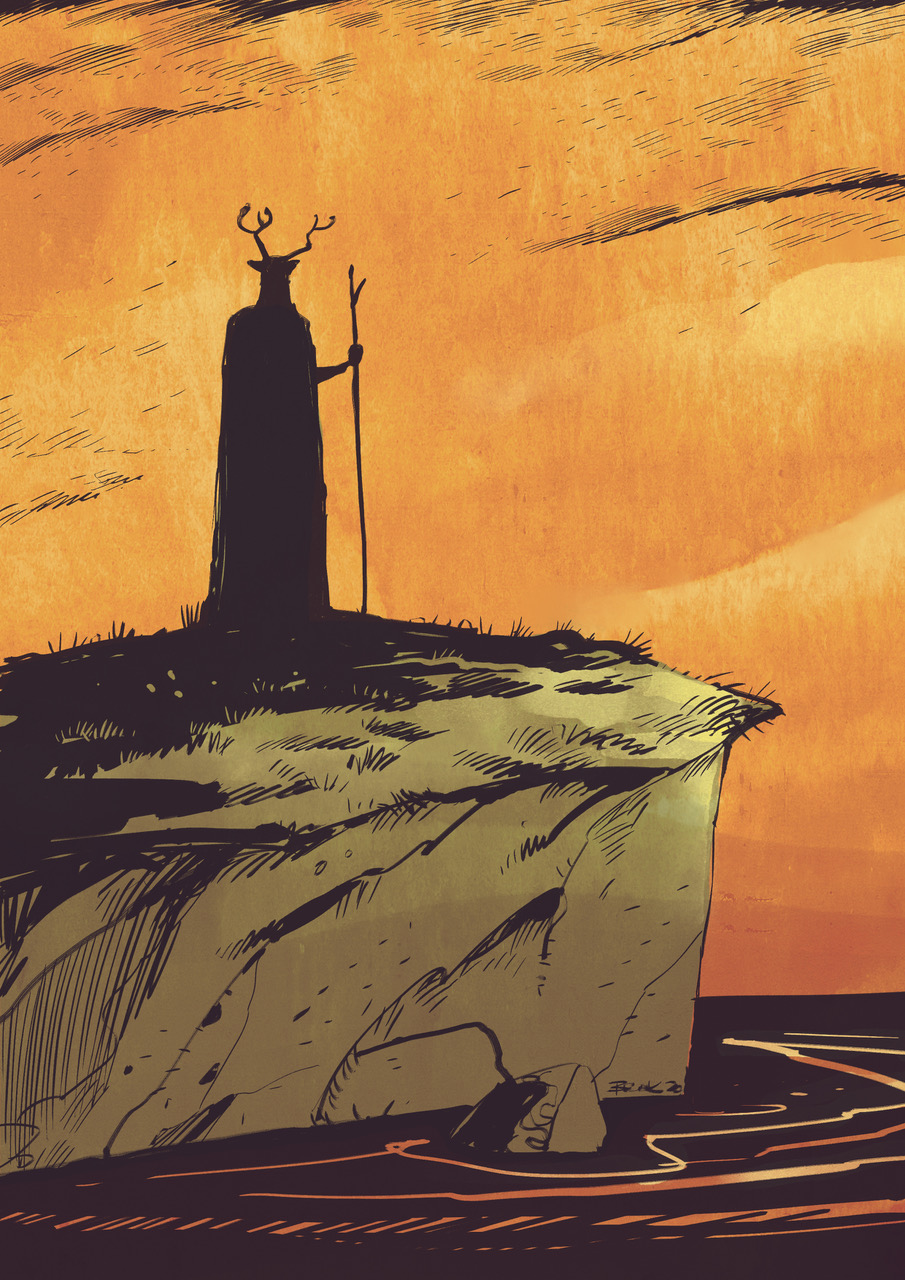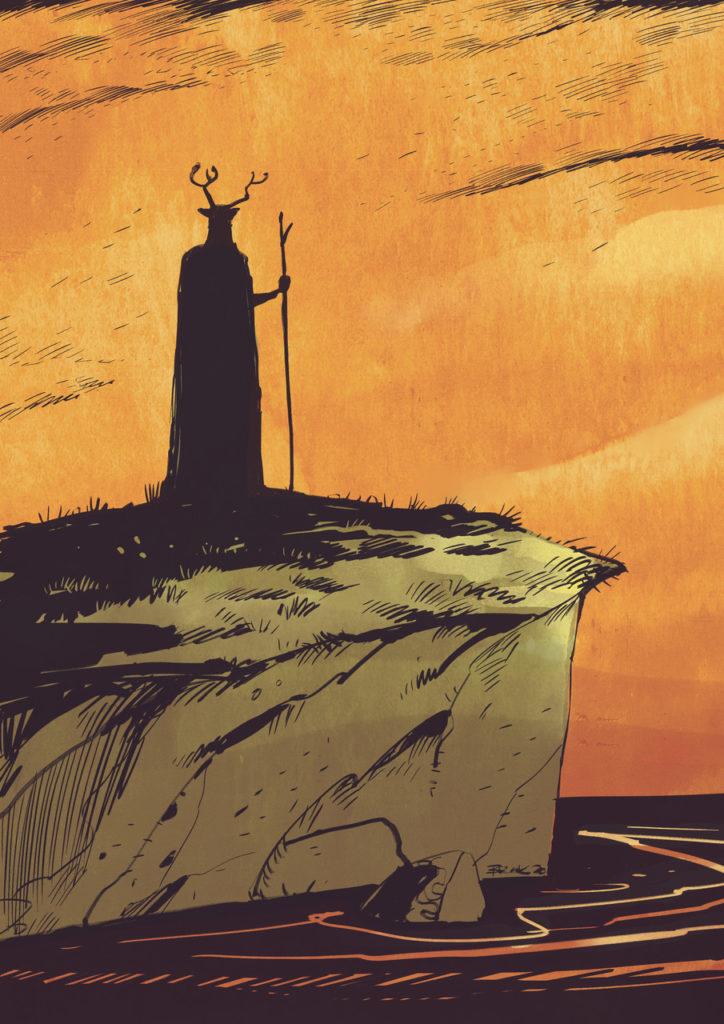 What did you want to convey with Kay's look-from her hair to her clothes? 
NB: Kay is dreamer and a realist at the same time. She's a wanderer who is tied down. She's a rocker in a band comprising of only her. She's from a rural area so good strong boots, a leather jacket and a scarf are a necessity. She's also a free thinker, a creative. We were looking of some of the great 90s musical artists such as PJ Harvey, Kristen Hirsh and Throwing Muses. I actually based her hair upon a French (I think) model called Taylor LaShae who has really cool hair. It was the only concession to chic-ness that gave our country lass. For a little while I drew her more willowy but we needed someone less fragile and more ready to get stuck in – so to speak. I'm happy with Kay's design.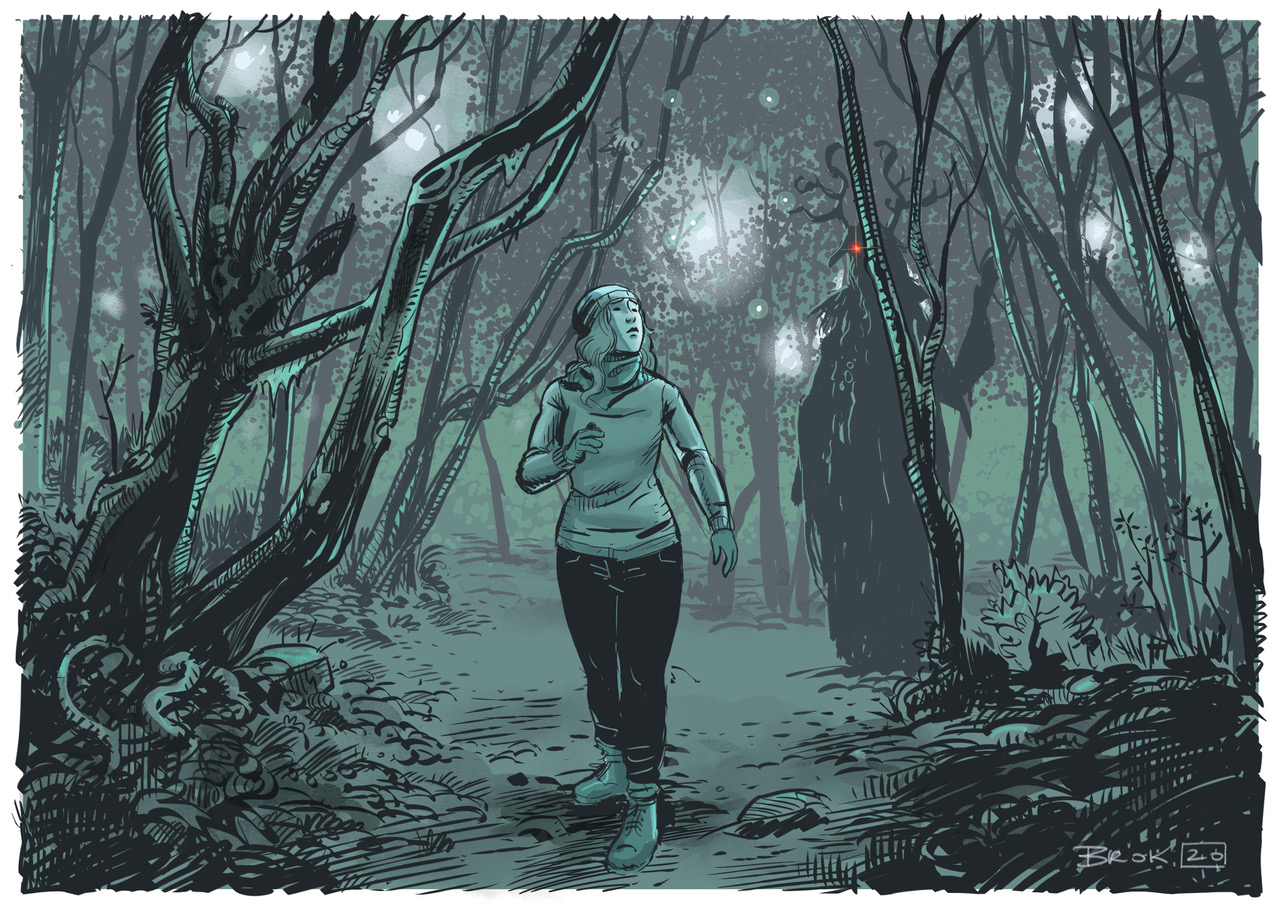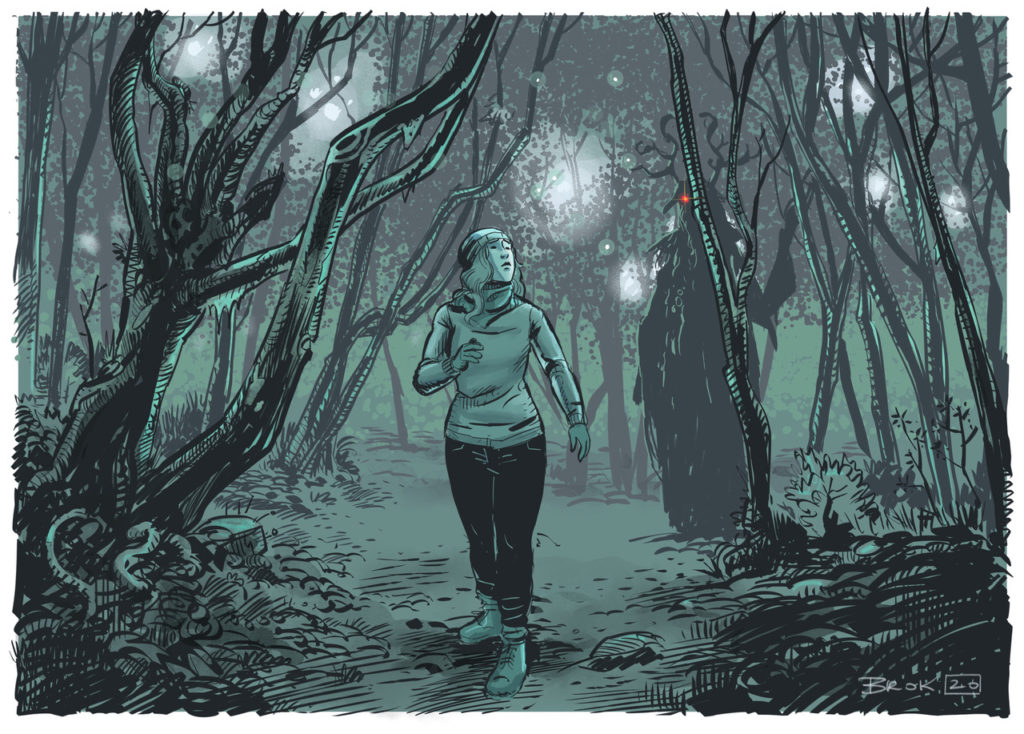 Additional Artwork & Covers: