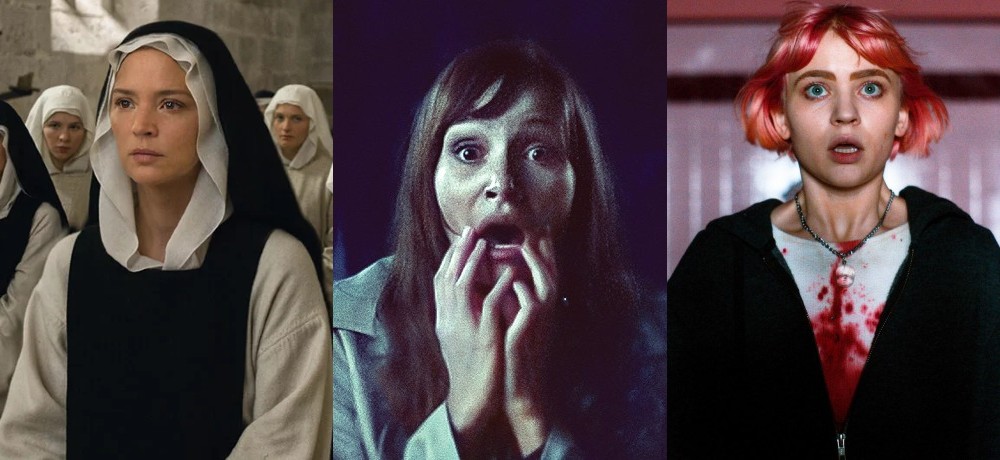 Hello, dear readers! We have another new round of horror and sci-fi home media releases on tap this week, and there's quite the array of entertainment headed home this Tuesday. If you haven't experienced Paul Verhoeven's Benedetta yet, IFC Films is releasing his wildly subversive exploration of religion and eroticism on both Blu and DVD tomorrow. If you're in a Morbin' Mood, you'll definitely want to pick up Morbius, or if you're in the market to catch up on some great recent indie horror, both Offseason and We Need to Do Something arrive on various formats on Tuesday as well.
Other releases for June 14th include The UFO Incident, Hotel Fear, Final Destination 5-Movie Collection, American Conjuring, Ragdoll: Season 1 and The Darkness of the Road. 
Benedetta (IFC Films, Blu-ray & DVD)
A 17th-century nun in Italy suffers from disturbing religious and erotic visions. She is assisted by a companion, and the relationship between the two women develops into a romantic love affair.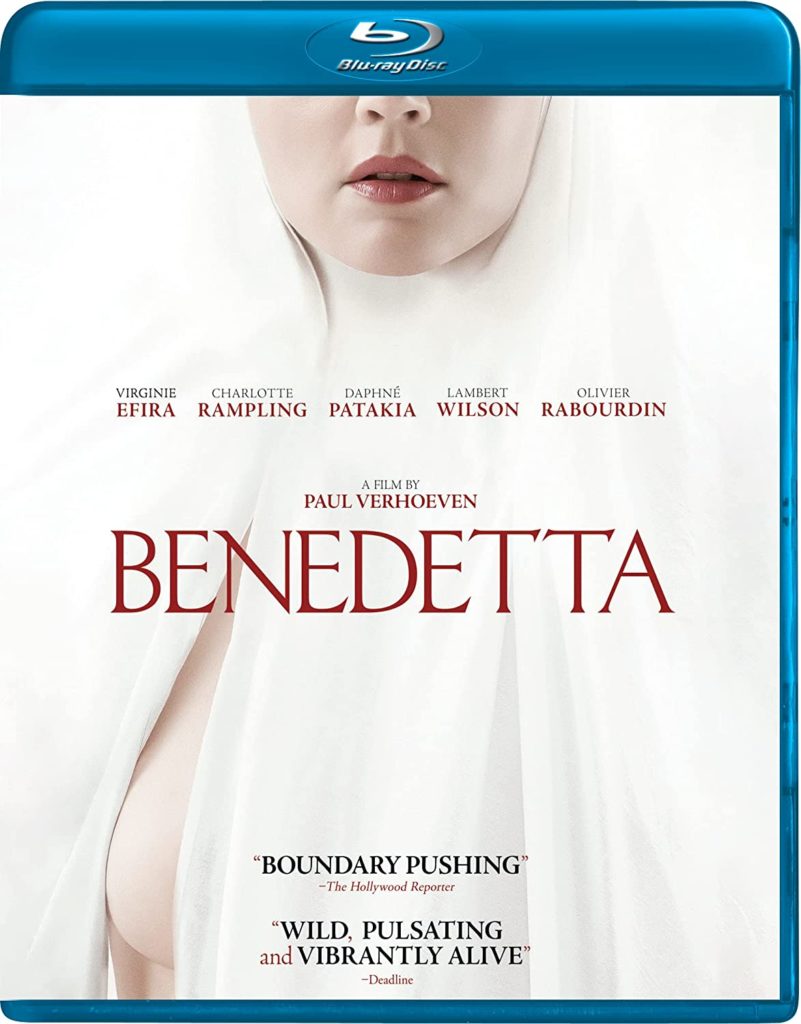 Hotel Fear (Mondo Macabro, Blu-ray)
The story takes place in Italy towards the end of World War Two, in a run-down hotel by the shores of a large lake. A strange assortment of guests are staying there. They seem to be either suffering from mental illness, involved in scams of one sort or another, or hiding from something in their past.
Rosa, a teenage girl played by Leonora Fani, works with her mother, Marta, trying to keep the hotel functioning. Due to the war and the frequent bombing raids that take place, the hotel is on its last legs and even finding food for the guests is a major problem. Rosa writes letters to send to her father who is off fighting in the war. Rosa's mother dies unexpectedly, and suddenly the girl finds herself at the mercy of the sexually rapacious and insane hotel guests. After a vicious rape, Rosa despairs. She calls on her absent father to avenge her. And it seems her call is answered when the guests die violently at the hands of a masked, gloved killer. But who really is this mystery assassin? And is Rosa losing her grip on reality?
This was director Francesco Barilli's second feature film, after the highly regarded PERFUME OF THE LADY IN BLACK. Due to distribution problems, the film has been hard to see. It has never been released in the US before and this is its world premiere on Blu-ray.
Special Features:
Brand new 2k restoration from original negative.
New interview with director Francesco Barilli.
New interview with actor Luc Merenda.
Archive interview with Francesco Barilli.
Audio commentary by Fragments of Fear (Peter Jilmstad and Rachael Nisbet).
Alternate scenes.
Trailer.
Mondo Macabro previews.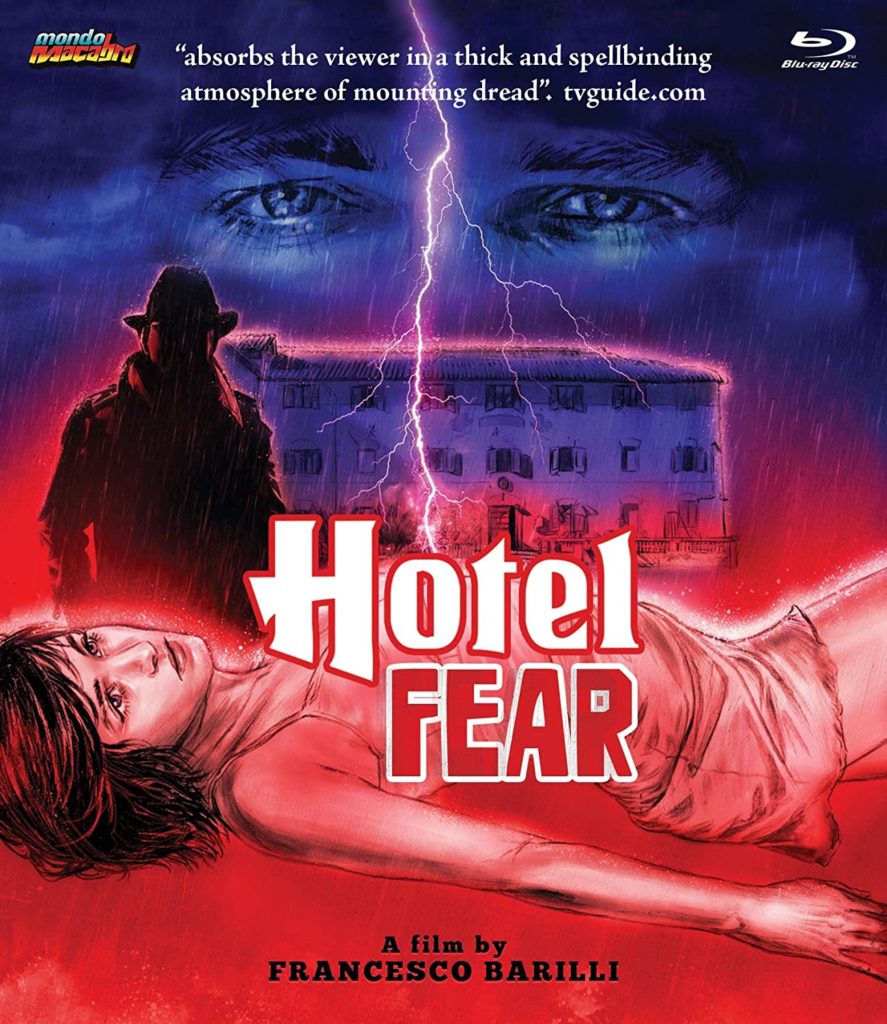 Morbius (Sony Pictures Home Entertainment, 4K Ultra HD/Blu-ray/Digital, Blu-ray/Digital & DVD)
One of the most compelling and conflicted characters in Sony Pictures Universe of Marvel Characters comes to the big screen as Oscar® winner Jared Leto transforms into the enigmatic antihero Michael Morbius. Dangerously ill with a rare blood disorder and determined to save others suffering his same fate, Dr. Morbius attempts a desperate gamble. While at first it seems to be a radical success, a darkness inside him is unleashed. Will good override evil – or will Morbius succumb to his mysterious new urges?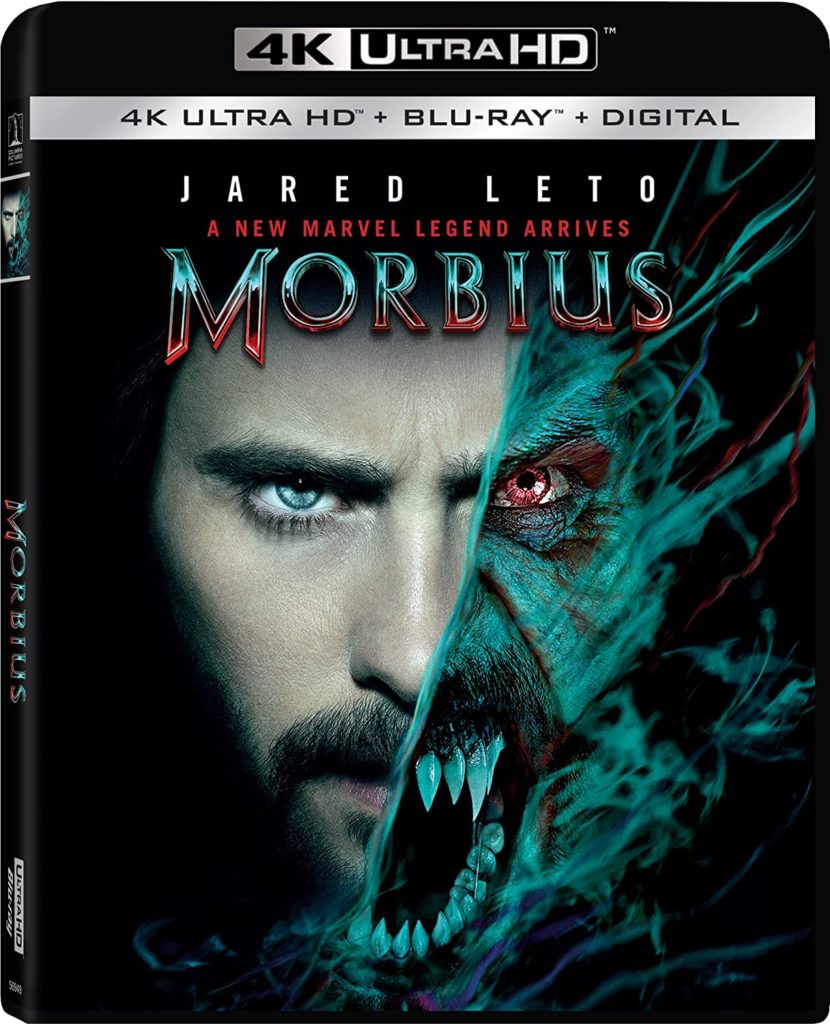 Offseason (RLJE Films, Blu-ray & DVD)
Marie becomes stranded on the isolated offshore island where her late mother is buried and realizes that something is not quite right in this small town. She must unveil the mystery behind her mother's troubled past to make it out alive.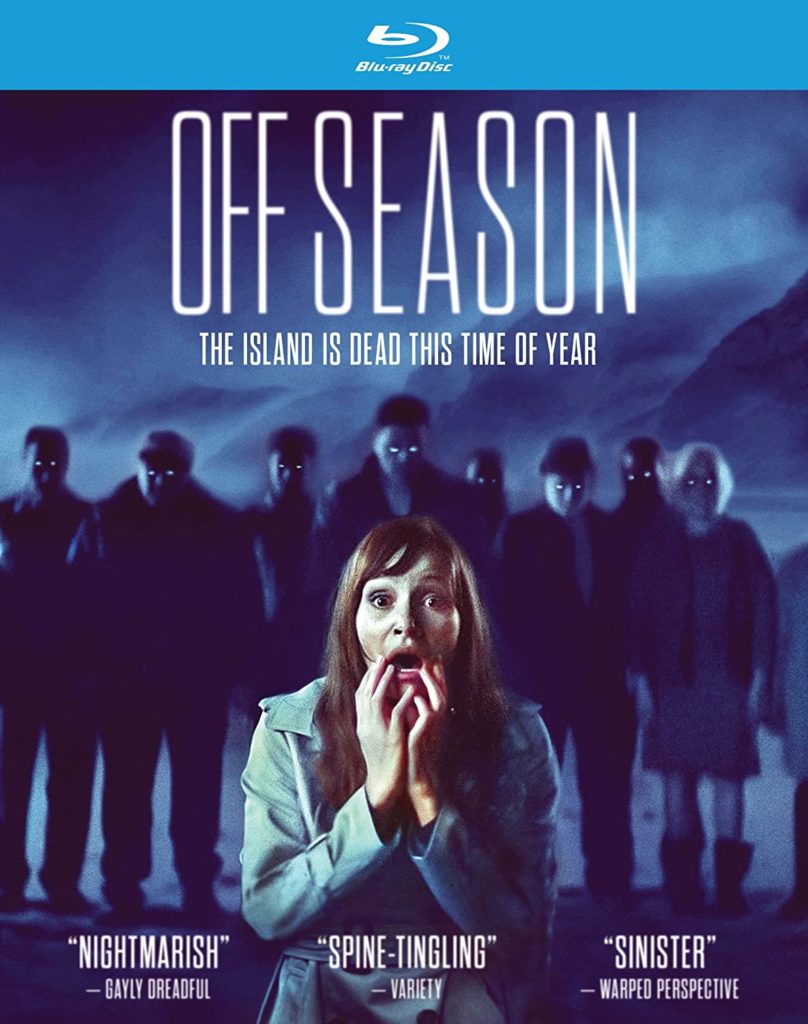 The UFO Incident (Kino Lorber, Blu-ray)
James Earl Jones (The Great White Hope) and Estelle Parsons (Don't Drink the Water) star as Barney and Betty Hill, husband-and-wife survivors of an alien abduction, in this engrossing look at one of the most controversial and carefully documented cases of an extraterrestrial encounter in U.S. history. The Hills claim that, on the 19th of September, 1961, in the White Mountains of New Hampshire, they were taken aboard a saucer-like spacecraft and examined medically by mysterious humanoid beings with grayish skin. The UFO Incident describes with fascinating detail the couple's crippling anxiety and nightmarish visions following the experience, during which they both suffered from amnesia. Directed by Richard A. Colla (Fuzz, TV's Battlestar Galactica), this strange-but-true story is based on The Interrupted Journey, John G. Fuller's bestselling account of the actual testimony made by the Hills while under hypnosis.
Special Features:
-Brand New 2K Master
-NEW Audio Commentary by Film Historian/Screenwriter Gary Gerani
-ROMANTIC MYSTICISM: THE MUSIC OF BILLY GOLDENBERG – Feature-Length Documentary by Gary Gerani
-Trailers
-Optional English Subtitles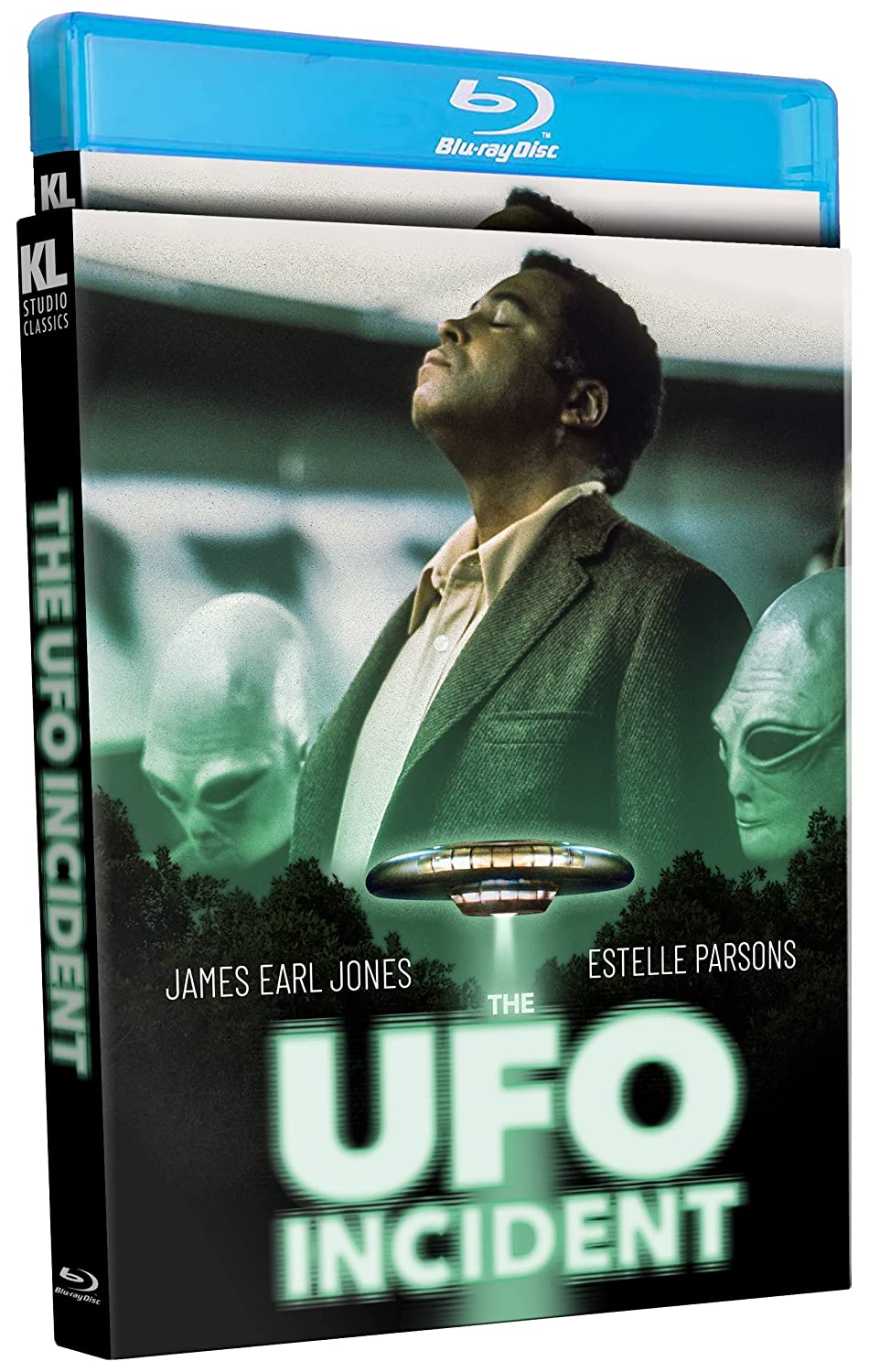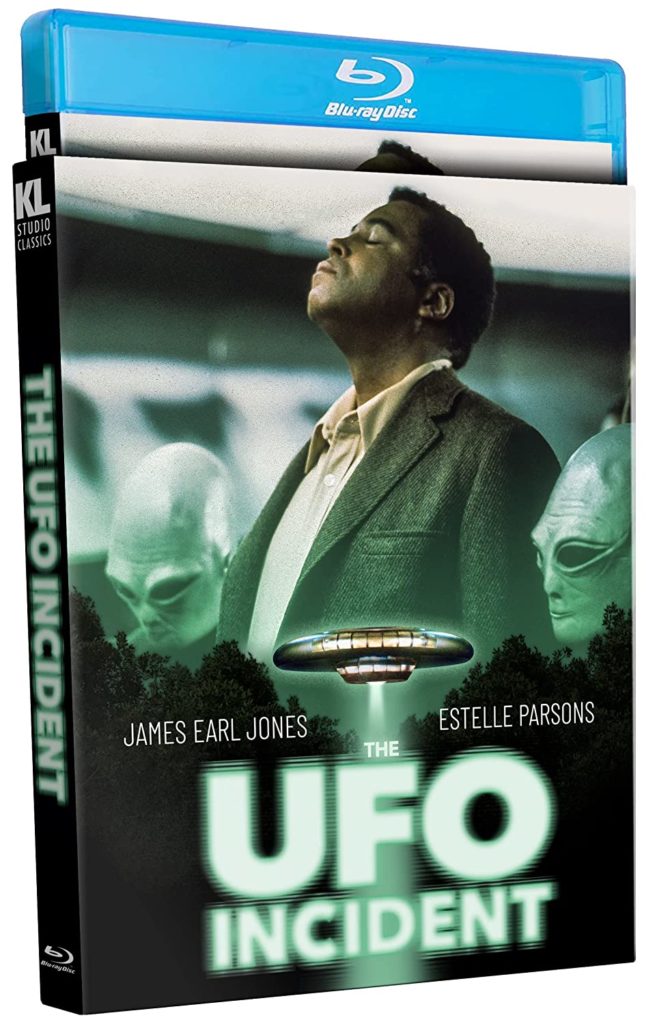 We Need to Do Something (RLJE Films, Blu-ray & DVD)
Seeking shelter from a storm, a family finds themselves trapped for days with no sign of rescue and untold evils lurking just beyond the walls in this wildly fun house-of-horrors thrill ride.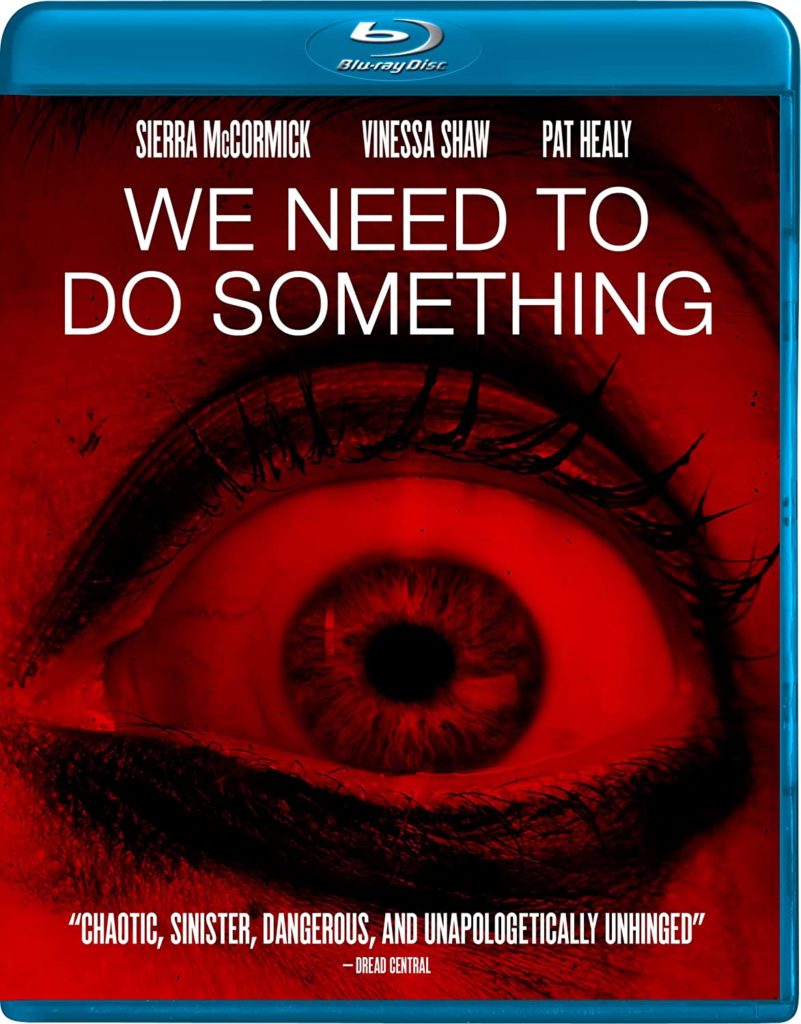 ALSO AVAILABLE THIS WEEK:
American Conjuring (Green Apple Entertainment, Blu-ray & DVD)
Blood in the Water (4Digital Media, DVD)
Cheerleader Horror Movie (Rising Sun Media, Blu-ray)
The Darkness of the Road (Uncork'd Entertainment, DVD)
Final Destination 5-Movie Collection (Warner Bros. Home Entertainment, Blu-ray)
Ragdoll: Season 1 (RLJE Films, Blu-ray & DVD)
The Witches (2020) (Warner Bros. Home Entertainment, DVD)